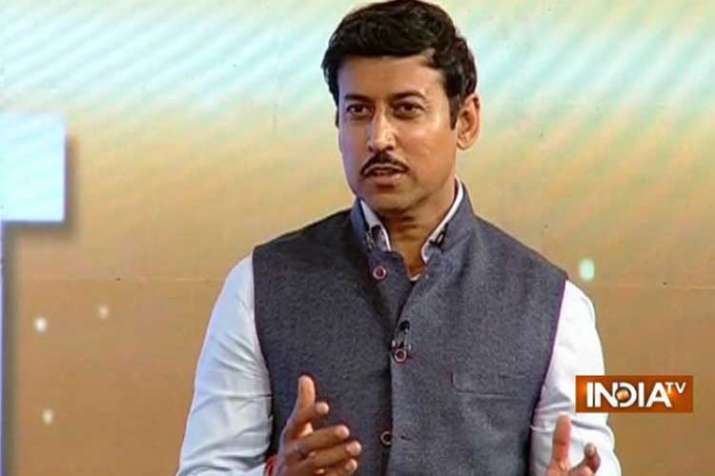 Rajyavardhan Singh Rathore, Minister of State (Independent Charge) for Ministry of Youth Affairs and Sports, on Wednesday attacked Congress party president Rahul Gandhi and said, he has no vision.
"Our leaders are kaamdar not naamdar. Rahul Gandhi has no vision," said the minister during India TV's mega conclave 'Chunav Manch'.   
While praising the Prime Minister he said that people have chosen a right leader in the form of Narendra Modi as the country needs strong leadership.
He also exuded confidence on the leadership of Chief Minister Vasundhara Raje.
"Every leader of the Bharatiya Janata Party (BJP) is great in his or her own way. Chief Minister Vasundhara Raje will win the state polls and the party will form a government," he said.
 
To know the pulse of the state, India TV held its mega conclave 'Chunav Manch' in the state capital Jaipur. The state polls are slated to take place on December 7. Counting of votes will take place on December 11.
In the last polls in 2013, the BJP had won a majority.
WATCH VIDEO: India TV Chunav Manch | BJP will form govt in Rajasthan, Rahul Gandhi has no vision: Rathore