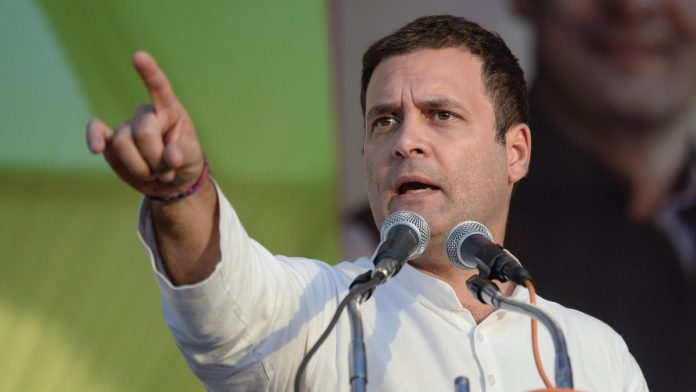 Congress president Rahul Gandhi Tuesday said Prime Minister Narendra Modi has not responded to his challenge for an open debate on alleged corruption in the Rafale deal for fear of getting exposed.
Addressing a rally ahead of the fourth and last phase of Lok Sabha polls in Madhya Pradesh, Gandhi said he is yet to get a response from Modi on holding the debate.
"Modi will not be able to show his face to the countrymen just after 15 minutes of debate with me," Gandhi said.
"The chowkidar is a thief and is frightened since he will be exposed in the debate. He will not be able to show his face to the country," Gandhi said.
The Rafale deal would be probed and action would be taken against the guilty after the Congress comes to power, he said. Accusing Modi of using "wrong" language against him and his family, Gandhi said he was a Congress soldier and would give Modi double the love and affection than the abuse thrown at him. "The Congress is defeating Modi," he said.
Gandhi said GST and demonetisation have led to massive unemployment which is the highest in last 45 years. He said the Nyay minimum income guarantee scheme of the Congress will help remonetise the economy.
"We will return to the people money taken away by Modi during demonetisation. Nyay will ensure job opportunities and kickstart businesses left in the lurch," he said.