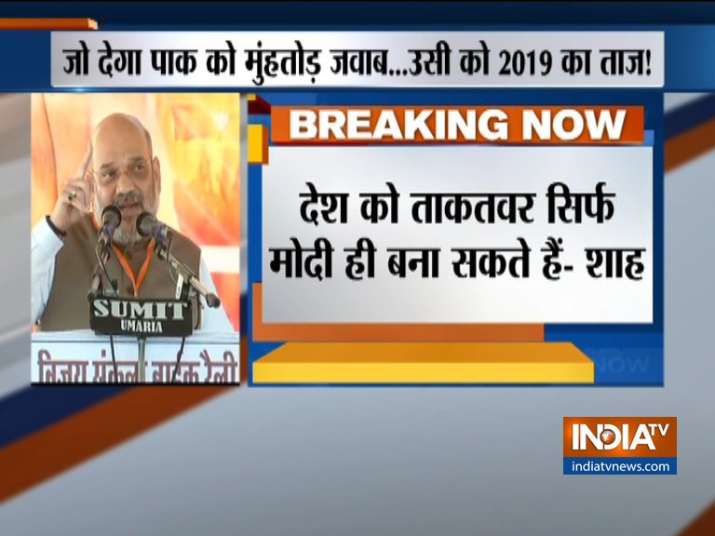 Bharatiya Janata Party president Amit Shah on Saturday came out all guns blazing at Congress president and said, "Rahul Gandhi does not have faith on the Indian Army." 
"Rahul Gandhi does not have faith on Indian Army. For us country is important, not the polls," said Shah at a rally in Umaria, Madhya Pradesh.
"Polls be held to make India strong, to give Pak befitting reply and not to fulfill desires of 'prince' to become PM," he added. 
"Opposition doing politics by raising doubts over air strike on terrorist camps in Pakistan," Shah further said.
"Only Modi govt can give a befitting reply to terrorism. Has Congress govt ever acted the way we have done?" said Amit Shah.
BJP president Amit Shah was in Umaria to take part in the party's 'Vijay Sankalp Bike Rally'. The saffron party will take out 3800 bike rallies across the country on Saturday.
The party is gearing up for the Lok Sabha elections 2019. 
WATCH VIDEO: