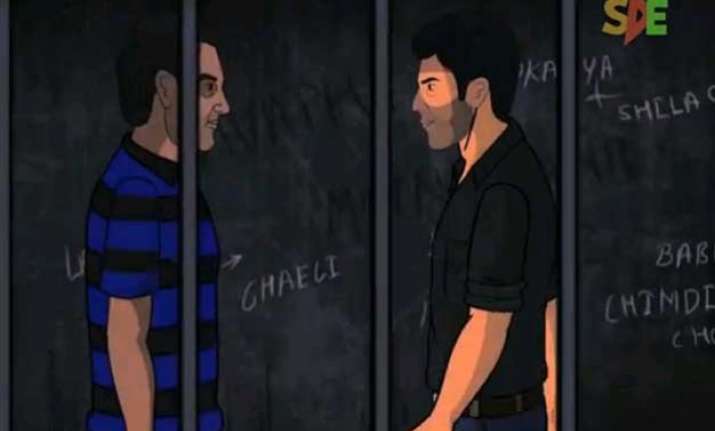 Badlapur, another thriller from Sriram Raghavan, has been widely appreciated by the audience for its much serious concept.
But, now this movie featuring Varun Dhawan, Yami Gautam and Nawazuddin Siddiqui has become more of an entertainer, thanks to Shudh Desi Endings.
The company has released an animated spoof which contains hilarious twists in core storyline yet delivers a social message on India's obsession with fair skin.
It has generated a craze among the audience that even Varun Dhawan could not resist and tweeted the video on his account.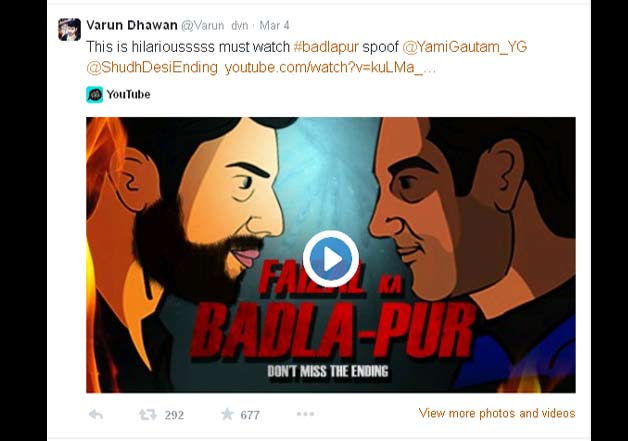 This three minute video starts with Yami Gautam advertising Fair and Lovely and making mockery of Nawaz's skin color.  Then, the villain, who is badly irritated with her sun shining complexion, shoots her immediately.
Following the murder, the angry young men Varun reaches jail to meet Nawaz and then what happens is something you have to see…
Watch the video here: