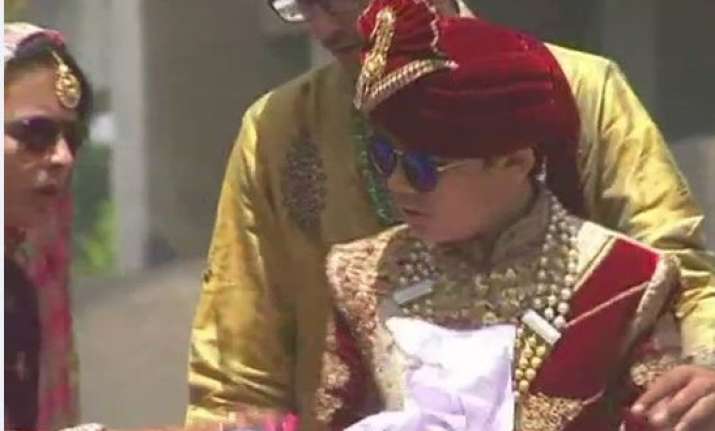 Twelve-year-old Bhavya Shah, the son of a millionaire diamond merchant, has decided to renounce his family and decided to become a Jain monk. For him, the true luxury lies in spiritual path.
Bhavya was initiated in ascetic life in the presence of his parents and hundreds of monks at a function organised in Parle Point area of the city.
As per the tradition of the Jain community, Bhavya's grand procession was taken out in the city on the eve of his initiation in monkhood.
While talking to reporters before embracing monk-hood, Bhavya said he was happy to leave behind his "luxurious life".
"I am extremely happy that I am able to walk on the path shown by God. My parents taught me that this is the true way of life. Though I was attached to luxurious life earlier, I later realised that monkhood is the true path," he said.
Four years ago, Bhavya's sister had become a Jain monk when she was 12, said their father, Dipesh Shah.
Shah said the entire family was "extremely happy" about his son's decision to choose the spiritual path.
"Our entire family is happy that Bhavya has chosen to to live a monk's life," said Shah.
(With PTI Inputs)