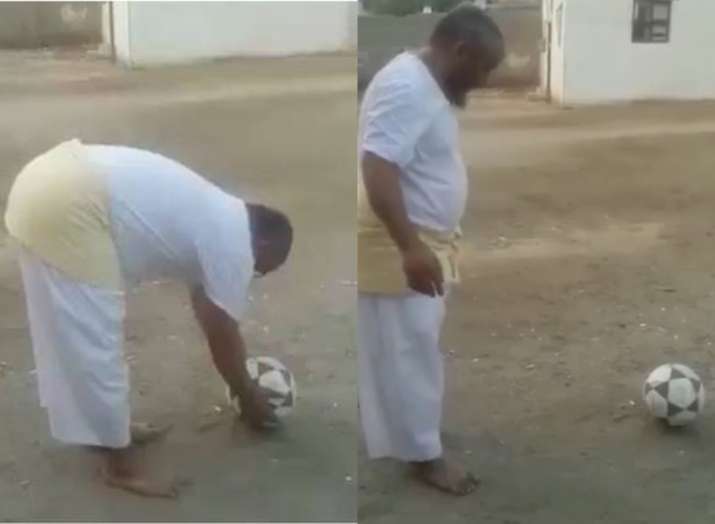 Aren't we all impressed with the wit and sense of humour of Virender Sehwag? The man definitely knows how to bring a hilarious twist to everything that is trending. His Twitter is loaded with funny posts- be it his funny birthday wishes to the other cricketers or his funny one-liners about World Cup 2018, Sehwag is the master of all. Now to take the FIFA fever to another level Virender Sehwag has shared a post of a man who can be seen presenting his excellent football skills in a video.
Sharing the video, he wrote, "Forget France, England, Croatia, here is the man #FRABEL." Sehwag is quite impressed with the man as he even calls him 'Messi Ke Chacha' with the hashtag. The man in the video kicks the football through a small window of a house. The act definitely looks difficult but he does it with ease. Here is the video if you do not believe us!
Forget France , England, Croatia, here is the man #FRABEL pic.twitter.com/pzBkC4LNTn

— Virender Sehwag (@virendersehwag) July 11, 2018
Sehwag shared the video on his other social media handles as well and was all praise for the man. Aren't you too?