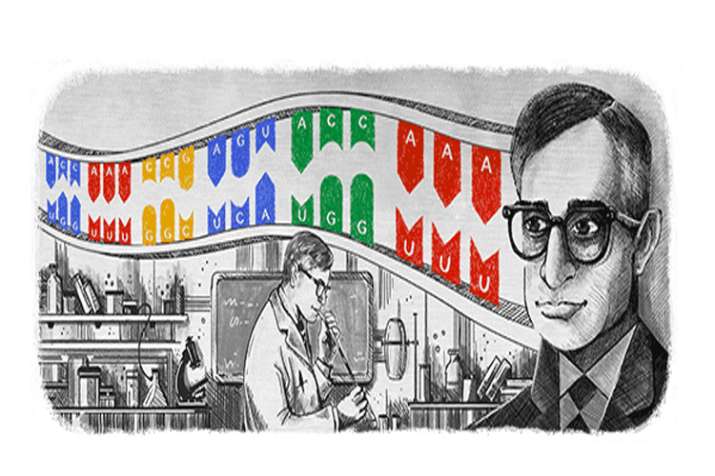 Har Gobind Khorana, an Indian-American scientist has been honoured by Google Doodle on his 96th birth anniversary. He received the Noble Prize in 1968 for Physiology or Medicine. He shared it with Marshall W. Nirenberg and Robert W. Holley. Har Gobind Khorana is known for extensive research on DNA.
Born in a small village in Raipur, Dr. Khorana's father taught him how to read and write. He completed his bachelor's and masters degree from Punjab University in Lahore. He then moved to UK for a Ph.D. In 1952, Khorana started his research on DNA at the University of British Columbia. He worked under Professor Vladimir Prelog in Zurich for one year and continued his reserch.
Har Gobind Khorana was also awarded the Padma Vibhushan. He constructed the world's first artificial gene in early 1970. In 1978, he was elected as Foreign Member of the Royal Society. He dedicated his entire life to science and research. Dr. Khorana died in Concord, Massachusetts at the age of 89 in 2011.