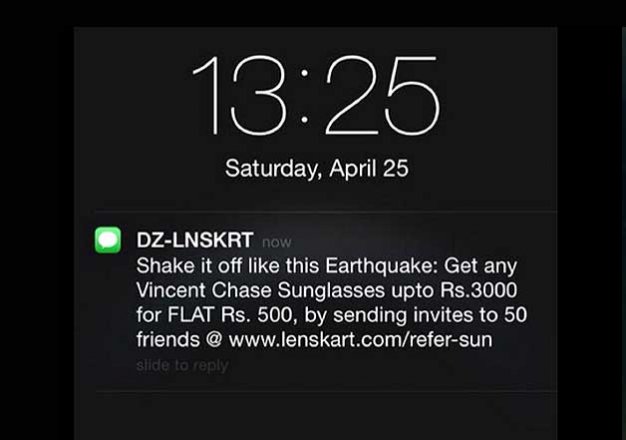 In the wake of recent earthquake that hit Nepal, online shopping site, Lenskart tried cashing in  but their move backfired. The biggest lens portal rolled out their newest scheme after almost 2 hours of the #NepalEarthquake.
The devastating news took social media by storm, but users were not ready to let go Lenskart for this poor jibe. Their (Lenskart's) move to grab eyeballs didn't go down well with twitteratis. Social media users all over the nation flooded Twitter with responses, accusing Lenskart for being insensitive at such crucial time:
Here's what they tweeted:
Twilight Fairy@twilightfair: What is WRONG with brands @Lenskart_com ?? "@GhantaGuy: This is how humanity will meet it's end. #Earthquake "
Peter Griffin@zigzackly: *Accidental* choice of words, @Lenskart_com? It was stupid, cruel and insensitive. Own up to that. @LloydMathias
Ranga Siyaar@RangaSiyaar: Boycott http://lenskart.com, Profiteering from tragedy is their sole motto. Inhuman, immoral and insensitive.
Shrishti@ItsShrishti: What the hell!! @Lenskart_com, Advertising at its worst, Sending promo messages to ppl making joke on earthquake #earthquake
Nimish Dubey@nimishdubey: Dear LensKart, we might need lenses. But you need a heart. This was super insensitive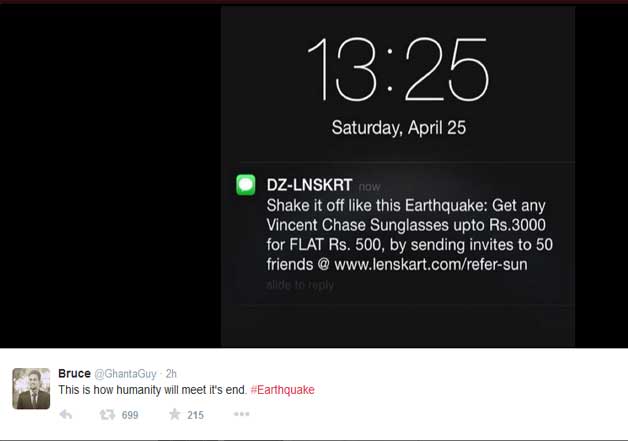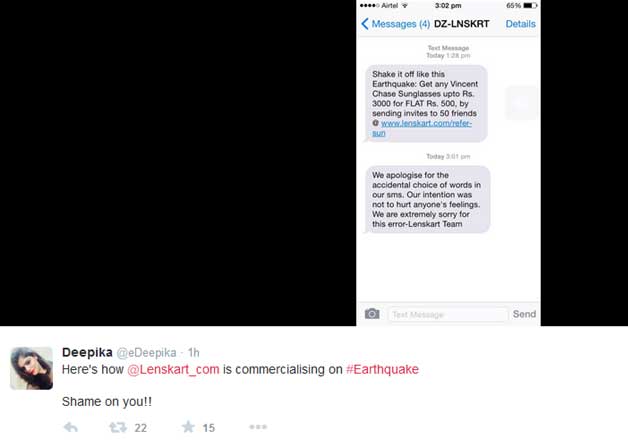 There was even more to the insensitivity, a BJP spokesperson and an advertising agency too were caught up doing the bad: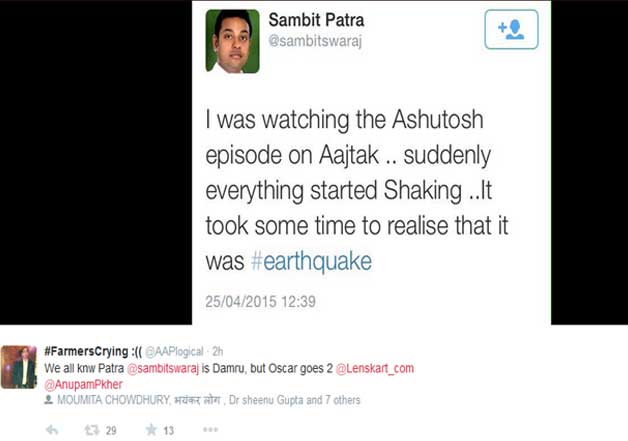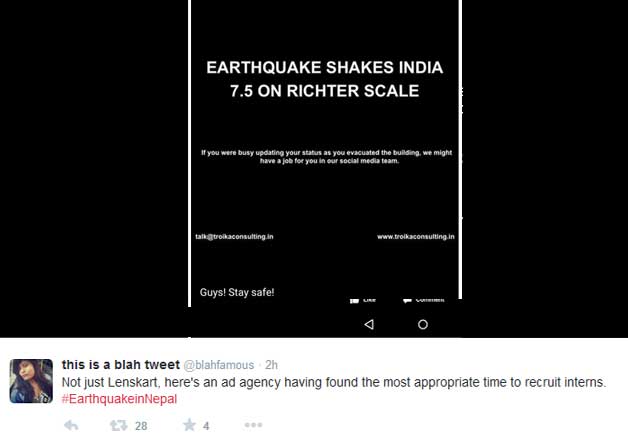 Images: Twitter