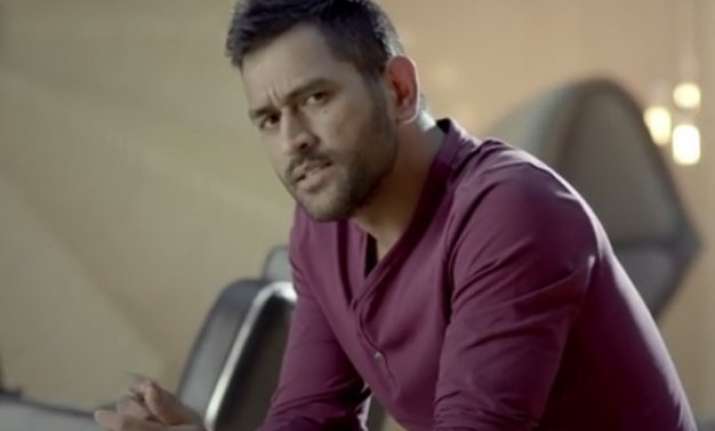 New Delhi: Led by Skipper Mahendra Singh Dhoni, the Indian cricket team landed in Australia today for five ODIs and three T-20 match series. At the press conference yesterday, the 34-year-old hinted that he is eyeing T20 World Cup scheduled for this year.
While Dhoni, is happy that his team is prepared for the World Cup and his seeing this Australia visit as a dry run, he has planned something else for himself for the T20 series.
As it turns out, it has nothing to do with him brushing up his batting skills or paying attention to his role as a wicket keeper.
He is prepping himself to don new hairstyles during the clash with the world. And no, we are not joking.
A new advertisement starring ex Bigg Boss contestant and hair stylish Sapna Bhawnani has surfaced in which the latter is convincing Dhoni to change his look for the tournament. In the beginning of the ad, we see Dhoni tell viewers how his fellow team mates have called him 'boring' and wish to see him try new looks. In the hilarious ad, we see Sapna fail miserably in making up Mahi's mind for a chic, out-of-the-box hair do as they settle for the iconic 'Mahi' look.
Goes without saying, that Dhoni is pretty excited about the World Cup, especially because he was the one who led India to win the first ever T20 world cup. Everytime his squad visits the playground, expectations soar high. Let's hope the team bring the cup home.
Watch the video here: