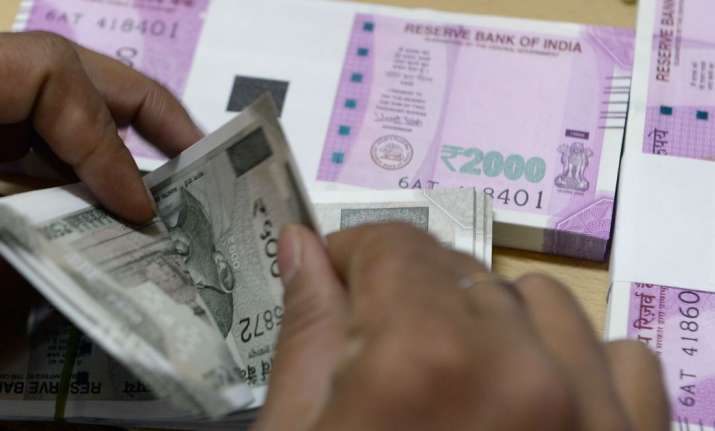 Around 5,800 suspect companies of the over 2 lakh that were struck off the Register of Companies in Spetember this year, deposited Rs 4,574 crore through 13,410 accounts in their name and subsequently withdrew Rs 4,552 crore post the government's November 8 demoneitsation decision, banks have informed the government.  
Several companies have been identified as running multiple accounts, some running into thousands, that carried out heavy transactions post-demonetisation, a perusal of the banks accounts of the 5,800 suspect companies has shown.
The data pertains to information shared by 13 banks regarding the bank account operations and post-demonetisation transactions of some of the 2,09,032 suspicious companies that had been struck off by the Registrar of Companies in September this year, news agency ANI reported.
The Ministry of Corporate Affairs, citing data shared by banks, said the data studied until now pertains to merely about 5,800 companies of the over 2 lakh that were struck off and involves 13,140 accounts.
The government said disturbing factors have emerged from the information shared by banks.
As per the data banks have shared with the government, some companies have been found to have more than 100 accounts to their names, with one particular firm having 2,134 accounts, followed by others with accounts in the range of 900, 300 etc.
A perusal of these accounts has shown that these companies had a meagre balance of Rs 22.05 crore to their credit as on November 8, 2016, the day Prime Minister Narendra Modi announced the demonetisation decision.
The government said these companies having multiple accounts with miniscule or negative balance as on November 8, 2016, went on to deposit and withdraw amounts going in several crores from these accounts.
The information-sharing by banks comes a month after the government said that names of over 2.09 lakh firms have been struck off from the register of companies for failing to comply with regulatory requirements and action has been initiated to restrict operations of their bank accounts.
Continuing its crackdown on shell companies which are allegedly used as conduits for illicit fund flows and tax evasion, the government said the directors of deregistered firms would not be able to operate the bank accounts till these entities are legally restored.
Section 248 of the Companies Act — which is implemented by the corporate affairs ministry — provides powers to strike off names of companies from the register on various grounds including for being inactive for long.
The directors and signatories of the over 2.09 lakh firms have since been barred from operating the bank accounts of such companies till these entities are legally restored.