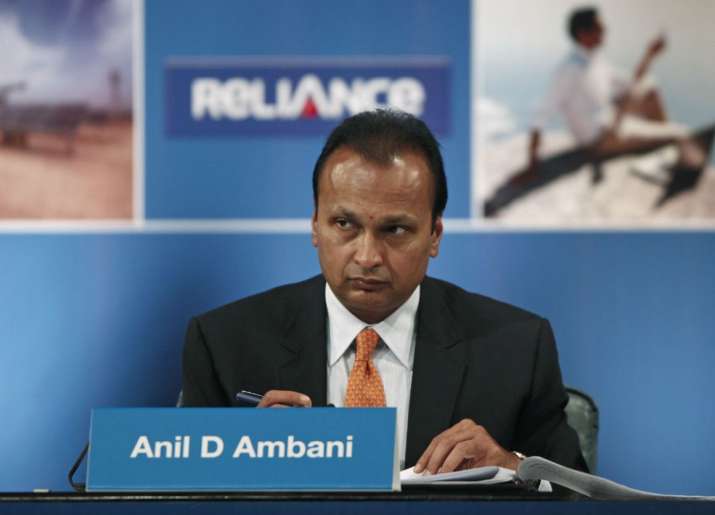 Days after the China Development Bank moved the National Company Law Tribunal seeking initiation of insolvency proceedings against Anil Ambani-controlled Reliance Communications to recover dues worth Rs 11,460 crore, two more prominent Chinese lenders are learnt to have extended their support to the move.
According to a Reuters report, China's biggest lender, Industrial and Commercial Bank of China (ICBC) and the Export-Import Bank of China are planning to support CDB's insolvency petition against RCom. CDB accounts for 37.11 per cent of RCom's total secured debt.
Reliance Communications, which has a total debt of Rs 44,345 crore on its books, has repeatedly faltered at clinching deals for its key verticals. Talks of a wireless telecom deal with Aircel didn't go through and the much-anticipated towers deal with Brookfield Infrastructure Group also fell apart.
Besides, Anil Ambani has struggled to find potential buyers for RCom's real estate (in Delhi and Mumbai), undersea cable and optic fiber businesses. As per RCom's debt restructuring plan, the company was supposed to sell these assets for a valuation above $4 billion, in addition to a $1 billion debt-to-equity swap in favour of creditors.
There are a couple of reasons that make the situation peculiar for the debt-ridden firm.
First, Chinese banks have become the first among lenders to drag RCom to insolvency court to recover its dues. This could derail the company's hopes, as well as those of its Indian lenders, of an out of court settlement.
RCom, which has decided to down the shutters on its 2G business, has a December 2017 deadline to complete loan restructuring and sales.
Secondly, the situation that the junior Ambani finds himself in could well be his own doing. Despite several warnings against engaging with Chinese loans, Ambani pushed forward with it. In 2010, Reliance Power (R-Power) and Shanghai Electric Power Co signed in-principle agreements with Chinese banks for up to $12 billion of financing.
This was at around the same time when Russian and Brazilian companies were struggling to execute projects funded through Chinese loans.
Russian giants Rosneft and Transeft took a combined loan of $25 billion in 2009 from CDB for supplying oil to China. However, China renegotiated the deal after the pipeline work was completed and the Russians had no choice but to reduce the price of the oil being supplied to China.
Brazilian iron ore giant Vale took a $1.23 billion Chinese loan to construct 12 'Chinamax' shipping vessels for supplying iron ore to the Asian. But after the delivery was completed, the Chinese blocked the Brazilians from supplying iron ore to China.
RCom had earlier said in a statement that the company has not been served any notice of the application filed by China Development Bank with NCLT. "The company is engaged through the JLF (Joint Lenders' Forum) with all its lenders for a successful resolution of the SDR process. CDB has also been actively participating in the JLF. The company is therefore, surprised by the untimely and premature action of the CDB of filing an application at NCLT. The company continues to remain engaged with all lenders including CDB and is confident and committed to a full resolution with the support of all the lenders," company's spokesperson had said.