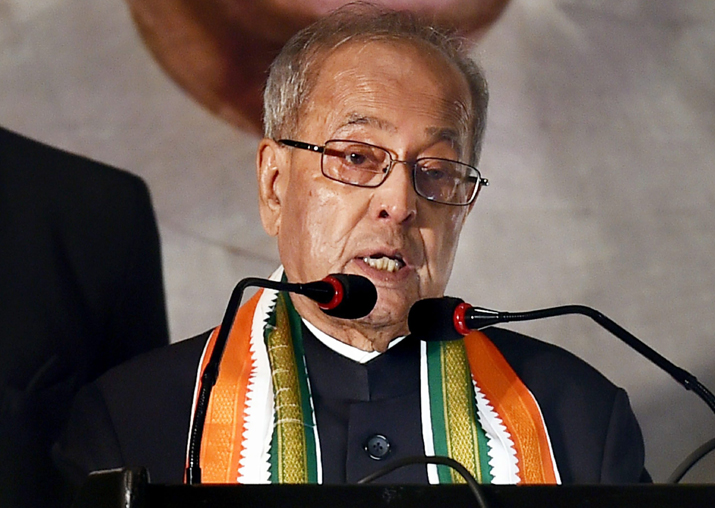 Former president Pranab Mukherjee today expressed hope that India's economy will inch towards 8 per cent growth in 2018-19 fiscal and onwards.
Mukherjee, however, said that to sustain such a growth rate for the longer term, the country will need to address issues like employability for the youth and boosting the rural economy.
"It may be in 2018-19 and onwards, it (India) will move towards 8 per cent annual GDP growth if there is no eventual setback from unexpected quarters," he said at a session organised by the Calcutta Chamber of Commerce here.
Mukherjee said the agriculture sector needs focus, along with allied areas like rural infrastructure, rural health, rural education, rural sanitation and rural housing.
He said empowering the growing young population of India and preparing them for employability was of paramount importance.
"In a short of span of time, 48 per cent of India's population is going to be below the age of 40 ... unless you give them employment, enhance employability, train them, make them available to the world labour market ... this is a challenge in the growth of GDP on a sustainable basis," the former finance minister said.
Mukherjee exuded confidence that the Indian economy has the resilience to address challenges, find out appropriate solutions and take corrective measures.
"But mere policy formations are not adequate, it needs effective implementation," he added.