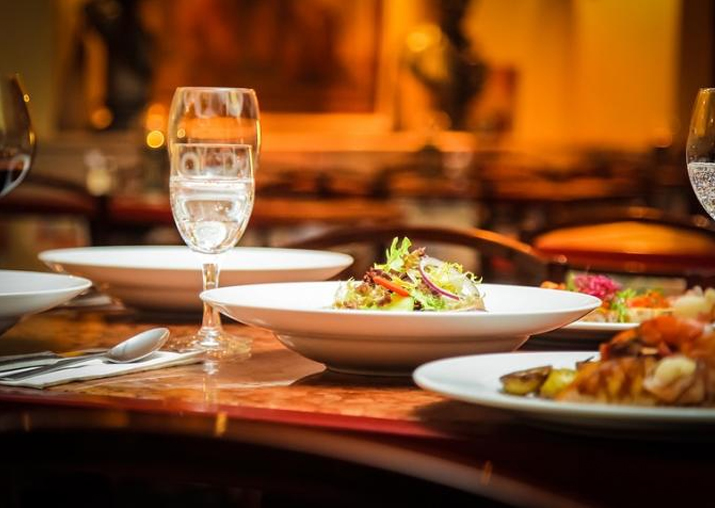 The powerful GST Council headed by Union Finance Minister Arun Jaitley on Friday decide to bring down the GST rate on restaurants to 5 per cent from a maximum of 18 per cent, a move welcomed by the industry. 
Announcing the decision after chairing the GST Council's 23rd meeting in Guwahati, Jaitley said that the tax rate will be 5 per cent uniform for both AC and non-AC restaurants and that restaurant industry will not get input tax credit facility.
The council, however, decided that restaurants in starred-hotels will charge 18 pc tax GST and will get input tax credit facility.
At present, air-conditioned restaurants charge 18 per cent GST and non-air-conditioned ones charge 12 per cent GST. All these restaurants were also given an input tax credit benefit. There were reports of complaints that restaurants were not providing benefit of input tax credit to customers.
Before July 1, the day new tax regime was implemented, taxes on such services were around 15 per cent.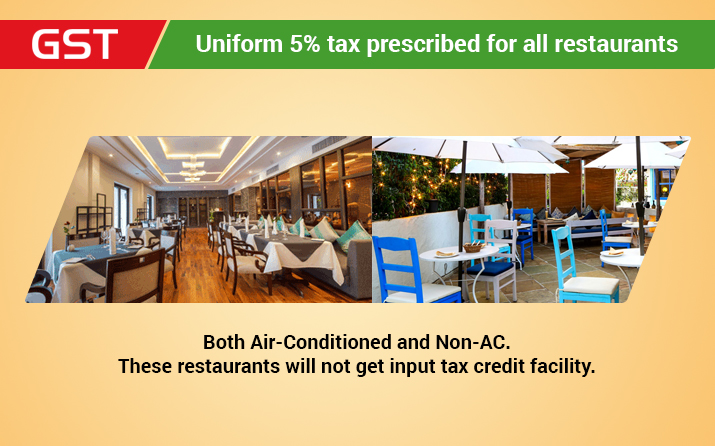 Meanwhile, the Federation of Hotel and Restaurant Associations of India (FHRAI) welcomed the GST Councils decision, saying it will help restaurants across India rationalise tariffs.
"We are extremely thankful to the government for making these much required changes in the GST regime. This will help restaurants across India rationalise tariffs," FHRAI president Garish Oberoi said in a statement.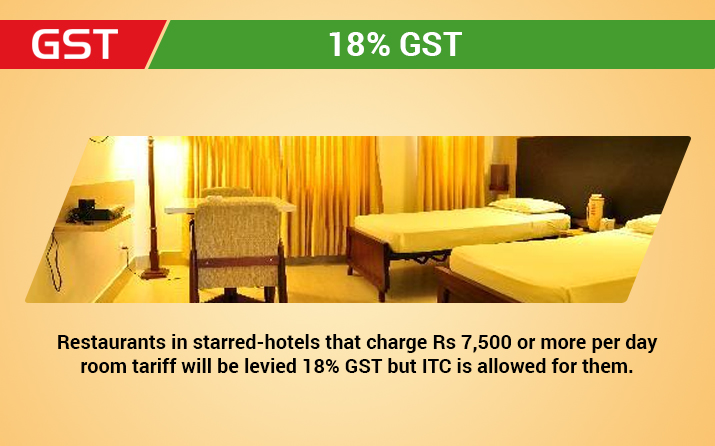 Deloitte India also welcomed the move saying doing away with tax rate distinction between AC and non-AC restaurants will give a push to the industry.
EY India said that the GST rate changes is one more positive step in this direction towards streamlining the rates and reducing complexity.