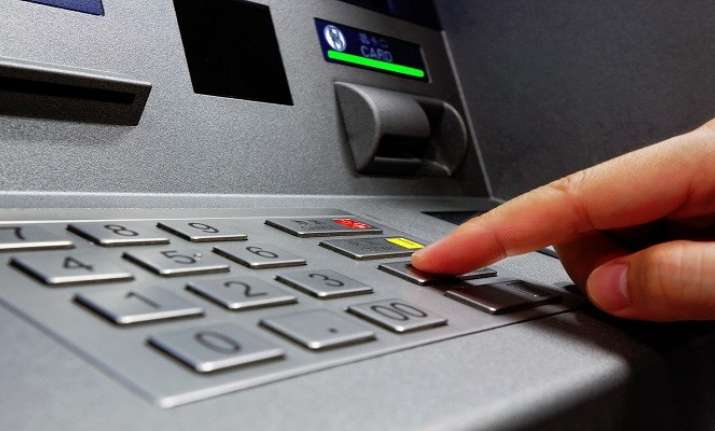 ATMs are one of those inventions that seamlessly integrated itself in our lives. Can you imagine a world without ATMs? We don't want to because it made financial life easy, on-the-go, convenient and time saving. But they aren't free from flaws. There'll come a time where ATMs become redundant just like the VCR. As technology advances, online transfers, e-wallets, and card machines at merchants make withdrawing money less of a necessity.
There are generally two types of ATM machines.
➔       One allows you to just swipe your card in the slot and carry on transacting.
➔       The other has a slot where you insert your card. The ATM machine swallows it and only then can you make transactions. After the transaction it will dispense your card. With these ATMs, you run a risk of your card getting stuck inside.
Why did my card get stuck?
ATMs swallow up your card and retain it for a number of reasons.
●         Error in connection
●         Delay by customer in entering details
●         Wrong details entered multiple times
●         Power fluctuations
●         Technical problems
●         Bad weather
If you're in the middle of a transaction and it begins to pour, the ATM could hang and cause it to retain your card. Basically, if the ATM detects something that might be fraudulent or something that would expose you to fraud, it swallows your card to protect you.
What should I do?
Well, most of us panic in these situations. If you needed money urgently, you won't be getting it from the ATM. The best thing to do is make peace with the situation and try the following.
●  Cancel the transaction by pressing the cancel button and wait.
●   Make sure your transaction has been cancelled.
●   If the card still doesn't come back out, call your bank immediately.
●   Report the incident with details of the name of the bank, time and location.
●   If you were using an ATM of the same bank as the card, the bank might be able to retrieve the card and have it delivered to you.
●   For other bank's ATMs, they will block the card and issue you a new one. Most banks do this free of cost. It's rare that a bank would charge you for a new card.
Most people prefer to block the card to avoid fraud. A new card would take 7-14 working days. A new credit card will come with a new number and a new pin, but all features will remain the same. You can check your credit card status through the bank's customer care or online to know how fast your card will reach you.
Tips to get by without having a debit/credit card in your wallet
As India moves into the age of digitalisation, debit and cfredit card transactions have been on the rise. The importance of having these cards has gained momentum after demonetisation was put in place by the Modi government. Debit cards and credit card offer a lot of convenience to customers and merchants. Those who hold cards can find it hard to get by without one, even if it's just temporary. But there are ways to survive till a new one arrives.
● If you need a card urgently, visit your bank and request for a new one. Many banks will issue a replacement card. Remember to carry your identification proof. The bank is not authorised to issue a card for you without verifying your identification.
● A quick way to get money is to fill out a cheque to self and cash it in at your bank.
● If you don't have a chequebook, go to your bank, fill out a withdrawal slip and cash it in the old-fashion way. It might take a little longer, but you'd get your money.
● If you're out of town or need the money urgently, a quick and easy solution would be to transfer your money via online or mobile banking to another account and withdraw it with that debit card. But this could be impossible with a few banks like ICICI who require numbers from the grid they provide at the back of your card to authenticate your transaction online. If you've happened to store this information in your mind or safely somewhere, then you're good to go.
● If you don't have another bank account, you could transfer the money to a trusted friend and ask them to withdraw it for you.
● Or you could resort to borrowing money from a friend or family till your new card arrives.
● And last but not least, you could go on a hunting spree around your house to find any cash you might've stashed away. Don't forget to check the pockets of your jeans!
Remember, the most important thing to do when you face any issue with your card is to call the bank immediately and inform them through the customer care. The bank will immediately take care of the situation by blocking the card so that no fraudulent activity can be carried out by anyone else. This will safeguard you from losing money from your savings account or on your credit card. Keep your bank's customer care number stored at all times, if not, you can always find it on Google, on your cheque book or the welcome kit.
Now you know what to do in case your card gets stuck, so there's no need to panic. Be in touch with your bank and your issue should be resolved in no time.