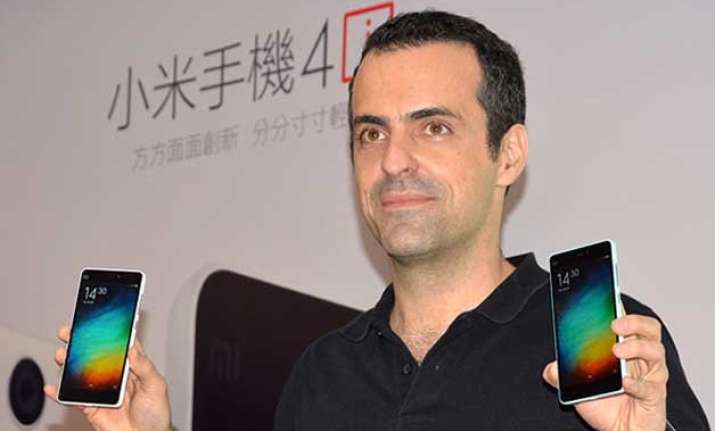 When it comes to smartphones, most of them available in the market offer a micro-SD slot and removable battery, while the rest of specs may vary.
This is not the case for Xiaomi's flagships smartphones that do not offer microSD card slots. The only exception is the company's affordable Redmi lineup comes with microSD card slot, which is advertised as a selling point.
Speaking to Engadget, Barra at the side-lines of Xiaomi Mi 4i launch in Hong Kong explained why his company is against the use of microSD card slots in its high-end devices. He said, "For high performance devices, we are fundamentally against an SD card slot."
He said that microSD cards are vulnerable to failure and in most cases malfunction in various conditions.
Given that there is large supply of counterfeit SD cards, Barra said Android users report app crashing and loss of data.
"It's going to be a while before you finally accept that maybe the reason why it's not performing is because you put in an SD card, right? You're gonna blame the phone, you're gonna blame the manufacturer, you're gonna shout and scream and try to get it fixed, so many different ways until you say, 'Actually, let me just take the SD card out and see what happens,'" Barra added.
Barra believes the trend in the industry to include a microSD card slots will soon change.
"It is a trend: SD cards will disappear. You should basically not expect SD card slots in any of our flagships," he said.
He also said the company doesn't want to compromise on battery capacity, ergonomics, and appearance of the handset to include a microSD card slot.
Xiaomi recently launched its Mi 4i smartphone in India and received an amazing response. Xiaomi has claimed that it received a record 3 lakh plus registration for the new flagship within four days of its launch.
Mi 4i features a 5-inch 1080p full HD display with a sleek unibody design. It is powered by Snapdragon 615 second-gen 64-bit 8 core processor at 1.7 GHz clock speed, which has been created by Qualcomm. It also features 4G dual SIM slots with a 13 mega pixel (MP) front and 2 MP rear camera.