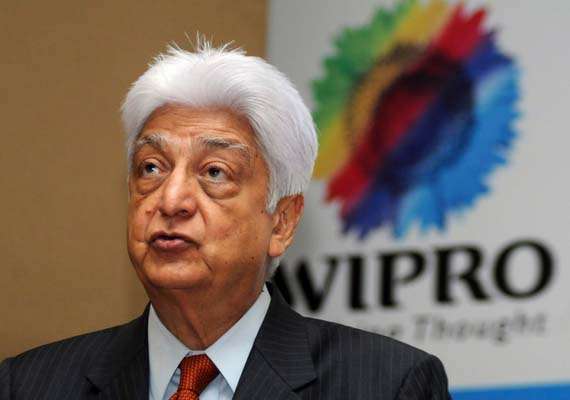 New Delhi, July 26: Wipro is poised for double-digit growth in the coming years as the US market is recovering and consumer spending improving, Chairman Azim Premji has said. Wipro can achieve growth levels in double-digits of at least 15 per cent in US dollar terms in the coming years as the US market is on path to recovery and there is an uptick in consumer sentiment, he said while addressing the AGM.
He added that the US market is looking better than what is was 3-4 months ago and it seems to have stabilised and consumer sentiment is picking up. The equity markets are also much better now.
Besides, the Middle-East market is also looking good, Premji said. European markets are more or less flat, he said, adding that he is neither pessimistic or optimistic about it. The picture in India is not, however, conducive, Premji, who heads the country's third largest software services, said.He said demand environment in India is not encouraging and the market is not in good shape. There is a general sense of indecision on the policy front, which in turn affecting businesses leading to big projects getting stalled, he added.
Wipro is expected to announce tomorrow its earning numbers for the first quarter of this fiscal. Peer TCS had posted 16 per cent growth in Q1 profit, while Infosys better than expected Infosys had posted 3.7 per cent growth in profit.
Premji said he is hoping that there will be stable workable conditions after the general elections next year. Premji also said that before the next AGM, the company will have a woman director on board and he is working towards it.