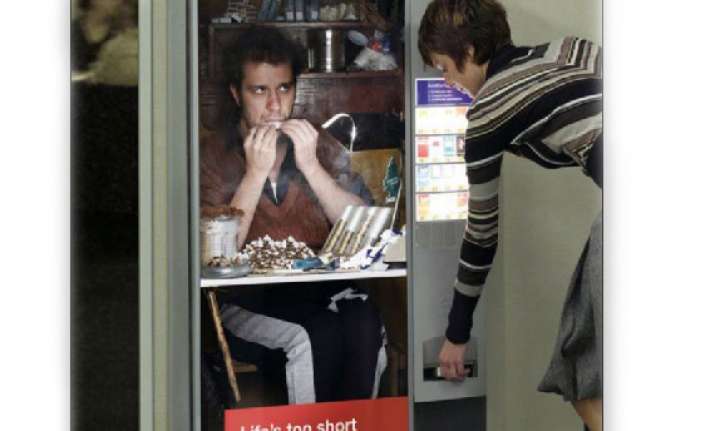 New Delhi, Nov 26: Marketers are always on the look out for the next big advertising stunt in hopes of attracting attention. A German job agency devised a pretty unusual advertisement campaign that depicted humans as doing the works of ATMs and vending machines.
The campaign tried to deliver the message 'Life's too short for the wrong job', and the posters showed what 'really' goes on inside a number of everyday machines from washers to jukeboxes.
The campaign, created by agency Scholz & Friends Berlin, which is in public since 2005, have won multiple awards over the years. Its sole aim is to challenge those people who are unsatisfied in their jobs to look for a new career. Let's take a look some of the bizarre ads devised by the agency.
This poster shows a man's naked butt with the tagline 'There are better ways to make career' with lots of people walking through a strategically placed hole in the poster.