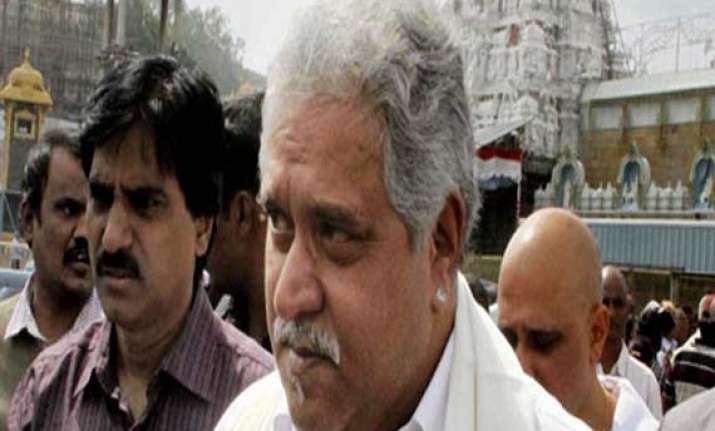 Bangalore: Kingfisher Airlines Chairman Vijay Mallya today appeared before the Special Court for Economic Offences and was granted bail in criminal cases relating to TDS (tax deducted at source) dues from the airline claimed by the Income Tax department.
The Court directed Mallya to deposit Rs one lakh as cash surety in each case, bail bonds and solvent surety for the like sums and also to cooperate in the trial. 
"Mallya is not likely to co-operate with proceedings," the IT department counsel Jeevan J Neeralgi told the court in his objection citing that he was an NRI who was frequently travelling abroad.
He also expressed apprehensions that Mallya is likely to sabotage the trial as he is an "influential businessman having enormous clout."
Mallya had sought exemption from personal appearance before the court after he was served summons in cases filed by the IT department which pertains to the airline's failure to remit TDS for three consecutive financial years beginning 2009-10.  
The department had claimed a TDS (tax deducted at source) due of around Rs 400 crore from the airline, which is disputing the quantum of the tax demand.  The cases were filed against the airline and Mallya for not remitting TDS.
The Bangalore police had served summons to the airline and Mallya on April 1, more than a year after the IT department filed the cases before the special court.
In March this year, the court had ordered a showcause notice to the city police for their repeated failure to serve the summons. PTI