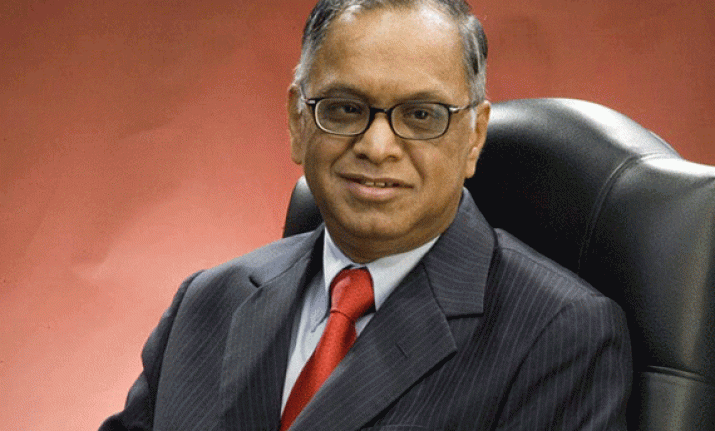 New delhi, Aug 8:  India Inc's anger over governance and ethical deficit in the Manmohan Singh government burst out in the open yet again, with NR Narayana Murthy, Infosys Chairman Emeritus, saying that corruption and indecision were proving to be biggest drags on development.

Narayana Murthy, who was quite blunt in laying the blame for the crisis in governance at the prime minister's door step, said the UPA-II has failed to take any major economic decision since coming back to power.

"The main reason is the lack of clear leadership and quick decision-making what with two people being in charge - Congress President Sonia Gandhi and Prime Minister Manmohan Singh," Murthy told a private television channel.

He said dual leadership was not good for the nation. "I understand that we have two leaders... These things slowdown decision-making. My request to the prime minister is to take quicker decisions," Murthy said.

Murthy was equally critical of the government's failure to tackle corruption. He said if the government reduces graft, "we could clock a GDP growth rate of 8.5-10%."

He said economists had established that corruption was likely to reduce the GDP growth rate by 0.5-1.5%. He had emphasised this while delivering the 32nd Vikram Sarabhai Memorial lecture on Towards a Corruption Free India.

The timing of criticism is significant. It coincides with the reports that many industrialists are looking at investing abroad rather than in India. In a recent interview, HDFC chairman Deepak Parekh, too, had talked about Indian firms looking at overseas options.

"I have been told by several large industrial houses that they are now looking at investing abroad as it's much easier. Their aim or strategy is to now have 50% of their turnover from abroad... the Tatas, Birlas, Ambanis, Ruias... have already achieved their target... These are industrialists who have established their reputation, capacity and stature in India," Deepak Parekh had said.