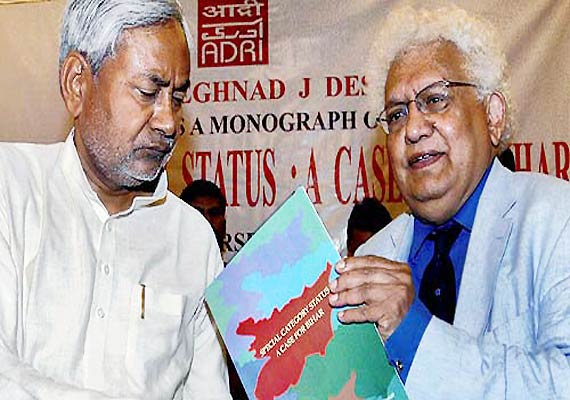 Patna, Feb 18: Economist Lord Meghnad Desai today criticised the prevalent system of providing electricity at subsidised rates and said the government should take immediate steps to end it.

Subsidy on electricity virtually leads to destruction of resources, he said addressing a session 'Challenges Before Bihar, Opportunities and Achievements' on the second day of Global Bihar Summit here.

"Giving subsidy while providing electricity is like offering free feast and destruction of financial resources rather waste of resources."

Referring to Bihar, Desai, a member of the British House of Lords, said it would have to make women labour power an organ in the daily financial routine if the state had to progress.

"It is a matter of concern that the participation of women in the labour force has been very less ... Excess expenditure on developing women power can play a pivotal role in the development of the state."

The state should also give due attention to micro level planning. Special attention was required to ensure that every member of a family enjoyed the fruits of development.

Desai stressed on the proper nutrition for the girl child, as their numbers formed the major chunk among the number of children affected by malnutrition in the state.

The fruits of development could be accessed by villages which have internet facilities, he said.

Among others who participated in the session included Deputy Chief Minister S K Modi and Chief Secretary Navin Kumar.