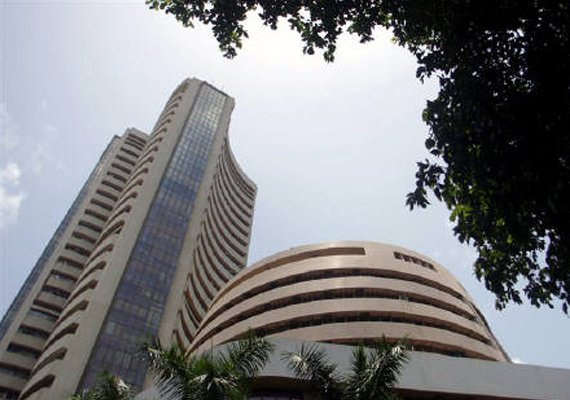 New Delhi: The spectacular rally on Dalal Street has brought cheers for the minnows of the equity market, helping smaller stocks outperform their large blue-chip peers with a bumper surge of up to 60 per cent this year.
This impressive surge came after huge losses suffered by the medium and small stocks last year, benefiting from the revival in investor sentiments since a new government took over in May 2014.
As this year draws to a close, the returns generated by a stock appear to be inversely proportional to its size, as small-cap and mid-cap stocks of the BSE have rallied by 60 per cent and 45 per cent so far in 2014.
In comparison, the blue-chip stock index has gained just about 25 per cent in the same period.
During 2013, the mid-cap and small-cap indices of the BSE had lost by over 11 per cent amid sluggish market trends.
The Sensex touched its record high of 28,822.37 on November 28 this year, while the mid-cap index hit its all-time peak on December 5 at 10,599.80. The small-cap index scaled its one-year high at 11,595.28 on December 5.
"With a buoyant outlook perceivable for the Indian markets, depreciating oil prices and controlled modest inflation, small-caps have risen up to the mark showcasing a dynamic movement... ," said Yogesh Nagaonkar, Vice President Institutional Equities, Bonanza Portfolio.
This performance has come on the back of higher participation from investors realising the potential benefits at hand of these companies, which can utilise the favourable factors to perpetuate higher earnings growth, he said.
Experts say that small-caps and mid-caps do better than large-caps in a rising market, but their losses are also larger when the markets fall.
"A large-cap stock is going to be better priced than a mid-cap stock, and a mid-cap will be better priced than a small-cap. Therefore, when overall markets are going up, the small-cap stock is more prone to be price sensitive than a large-cap," said Raghu Kumar, Cofounder, RKSV.
Marketmen said that small and mid-caps suffer the most during times of uncertainty and crisis due to weaker balance sheets, which reflects in their stock prices as well.
Bullish investor sentiment following a new government at the Centre and robust foreign fund inflows has helped the rally in the domestic equity markets, they added.
"Markets did extremely well in 2014 due to a new government coming into power in May and unleashing an array of reforms aimed at garnering economic growth.
"Additionally, macro economics has been fundamentally sound in 2014, with a growing GDP, low inflation, and a high influx of FII investment flows. These all add up to a surge in market prices in blue-chip stocks, the foundation of the Indian economy," Kumar said.