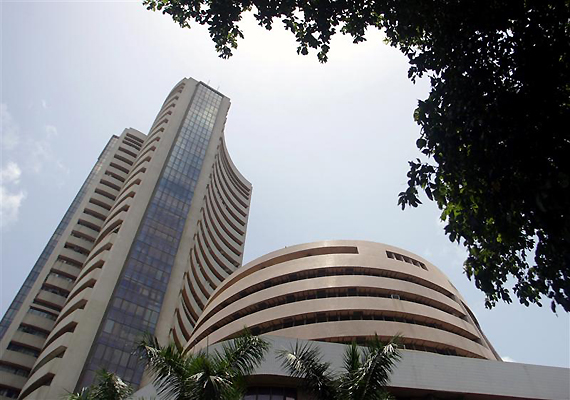 Mumbai, Dec 01: The BSE Sensex shot up to two-week high of 16,483.45 today, up 360 points on FII inflows amid strong global markets after moves by world's central bankers that would help ease the euro zone debt crisis, and a sharp dip in food inflation domestically.

Equities rose globally on reports that the US Federal Reserve, and central banks of the UK, Canada, Japan and Switzerland have agreed to ease financing for other lenders.

"Marketmen cheered the move by the US Federal Reserve and five more central banks to help other global banks hit by debt crisis (in the euro zone). The move is perceived as very positive for resolving and containing the debt crisis," said Shanu Goel, Senior Research Analyst, Bonanza Portfolio.

Back home, food inflation dropped sharply to 8 per cent for the week ended November 19, from 9.01 per cent in the previous week.

This, analysts said, coupled with slowdown in the Indian economy has raised hopes that the Reserve Bank may halt the hike in lending rates aimed at taming inflation.

The BSE 30-share barometer opened with big gains reaching and a high of 16,718.11, up 595 points. However, late profit-booking brought it down to 16,483.45 at close, up 359.99 points or 2.23 per cent—still two week high.

The National Stock Exchange index Nifty regained the 5,000 level intra-day, but ended at 4,936, up 104.80 points.

Metal stocks led the rally in line with rise in the London Metal Exchange (LMEX), which surged by 5 per cent yesterday.

The BSE-Metal index spurted 4.14 per cent and was the top gainer. In all, 12 of the 13 sectoral indices closed with gains of between 4.14 per cent and 0.59 per cent. Only Healthcare index ended in the red.