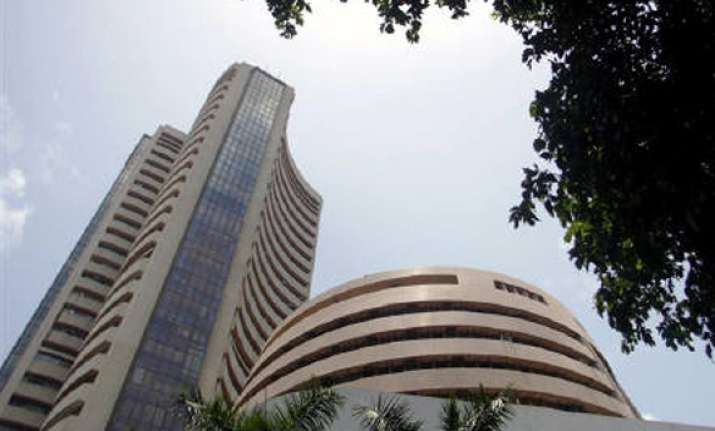 New Delhi: Snapping a four-day losing streak, the BSE benchmark Sensex surged over 320 points at mid-session on Thursday on emergence of value buying in front-runner stocks led by metal sector amid a higher opening in Europe.
The Sensex which had tumbled 1,361 points in last four trading sessions and fell to 17,759.59 at the outset, bounced back by 319.93 points, or 1.79 per cent, to 18,225.84 at 1300 hrs.
On similar lines, the broad-based National Stock Exchange index NIfty surged by 101.30 points, or 1.91 per cent, to 5,403.85.
Brokers said the mid-session surge in the market was backed by metal stocks on expectations for a pick up in China after HSBC said its preliminary purchasing managers' index rose in August.
They said higher opening in European stocks markets as manufacturing in Germany expanded at a faster—than—expected pace, further influenced the market sentiment.
The metal sector index gained the most by rising 5.15 per cent to 7,518.94 as Tata Steel shot up by 6.80 per cent to Rs 264.80, Hindalco by 3.99 per cent to Rs 97 and Jindal Steel by 5.73 per cent to Rs 233.30.
Two most—heaviest stocks, with nearly 15 per cent weightage in the Sensex, Reliance Industries shot up by 2.14 per cent to Rs 800.65 and Infosys by 2.32 per cent to Rs 3,021.95.