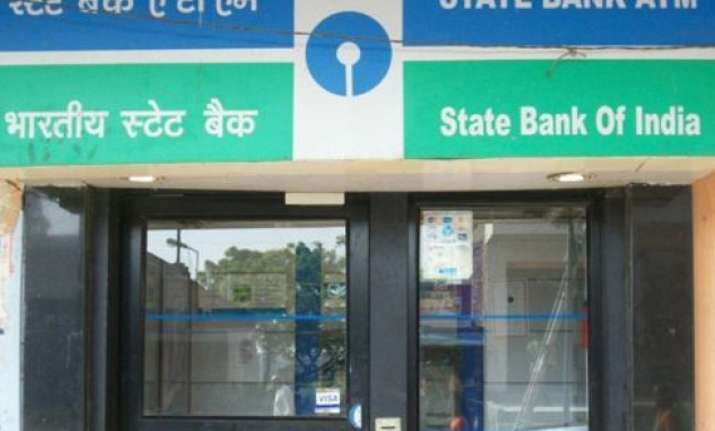 Mumbai, Dec 5: State Bank of India on Wednesday said it is expecting around Rs 4,000 crore infusion from government this fiscal that will ramp up its capital base to over 13 per cent.
"I think the government will give us capital and it should be around Rs 4,000 crore. What mode it will be, is a matter that is being discussed," Managing Director and Chief Financial Officer Diwakar Gupta said. 
"We have given various options and it is the call of the government to decide how they would like to infuse the equity," he said at the CFO summit organised by accounting and consultancy major PwC. 
The Rs 4,000-crore capital infusion is adequate for us as that can keep the capital base above 13 per cent, Gupta added. 
At the end of the September quarter, SBI's capital adequacy ratio, a key indicator of a bank's financial strength expressed as a ratio of capital to risk-weighted assets, stood at 12.63 per cent, from 11.4 per cent in the year-ago quarter. 
The government earlier this week had said it would finalise the capital infusion plans for its banks this week itself. The budget has earmarked nearly Rs 15,800 crore for shoring up the core capital base of the state-run lenders hit by bad loans and poor asset growth. 
On the bank's rights issue, which has been pending for more than two years, Gupta said if they decide against it, they may consider other modes of issuing. 
"A rights issue should mean something to the people who get it. If its only Rs 4,000 crore, then one share should get 19 or 20 shares through the rights issue, so it will be a very small issue. But rights issue is a fair way of offering capital. There are pros and cons and that is what is being evaluated," Gupta said.  
Since the time of its previous chairman OP Bhatt, SBI has been planning a Rs 20,000 core rights issue. 
The government had infused nearly Rs 8,000 crore as capital last fiscal. 
On the rising bad loans, Gupta said NPAs are a challenge for the entire industry, but on the whole the worst is over. 
The July-September quarter saw the bank reporting the highest-ever net profit, clipping at over 30 per cent to Rs 3,658.14 crore, its NPAs soared as well. 
While gross NPAs climbed to 5.15 per cent of total advances in the September quarter, up from 4.99 per cent in the June quarter and 4.19 per cent in the year ago period, the net NPAs stood at 2.44 per cent of total advances against 2.04 per cent a year ago. 
In absolute terms, gross NPAs rose to Rs 49,202.46 crore in the September quarter from Rs 47,156.38 crore in the preceding quarter. The bank set aside Rs 1,828.6 crore to cover bad loans, which is 46 per cent less than what it had done in the year-ago quarter. 
Gupta also admitted that the credit pick-up is not robust, despite a pick in home and auto loans, driven by the recently-launched festive offer. 
"The loan pipeline is not very robust. There is hesitation for putting large projects. Retail will pick up in next six months," Gupta said.