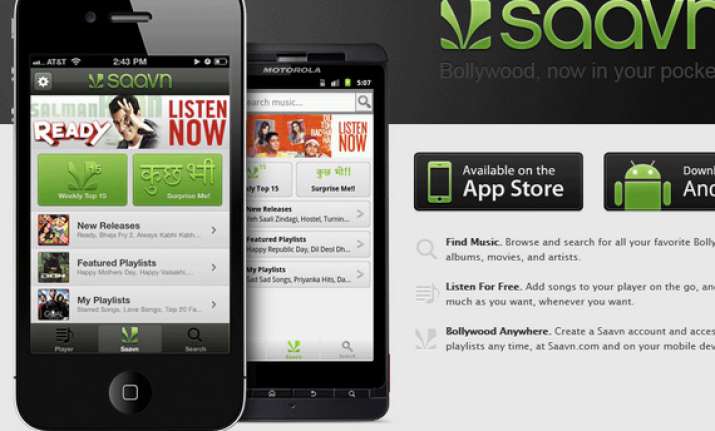 New Delhi, Nov 22: Saavn, which provides music services through both web and mobile platforms, has announced the launch of English music streaming along with Hindi and several other regional languages.
Saavn will soon offer nearly quarter of a million English songs to its subscribers to stream to their devices or through its web service. Although Saavn already has applications for streaming music, both on Android as well as iOS platforms, the newly added feature will not be readily available to users as of now.
Going forward users can expect the service to be made available to mobile users in the following days via an update for the application, which we hope Saavn is already working on.
To provide new English music and content streaming Saavn has tied up with Sony Music and Universal Music.
Along with this Saavn already has licensing deals with more than 300 music labels and also claims to have 99 per cent of the known catalog across Bollywood, regional, and devotional music. Saavn today offers services without any subscription fees or charges.
The closest competitor to this service comes in the form of Dhingana, but having used both the services personally, we prefer Saavn over Dhingana because of the better quality it offers. Users can access English song streaming from their web browsers by selecting the language option as English and waiting for a while before services are made available on mobile devices too.