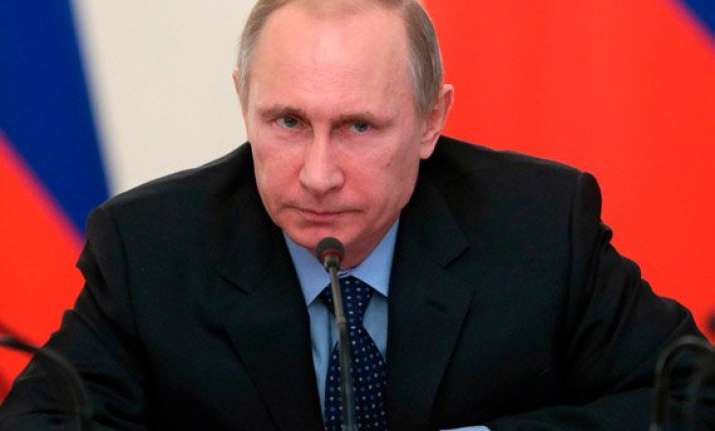 Moscow: Russia will adhere to an open market economy despite restrictions and sanctions imposed by other countries, President Vladimir Putin said Thursday.
"We will seek to make sure that Russia economy develops based on the open market. This strategic course remains unchanged," he said at the annual "Russia Calling" international investment forum here.
Meanwhile, Putin promised to provide state support to Russian companies and economic sectors suffered from the Western sanctions, Xinhua reported citing the Itar-Tass news agency.
Industrial and agricultural projects would be given low-interest loans through financing instruments, he said.
"Sanctions give a powerful stimulus to intensify scientific and technological research in all spheres to get rid of dependence on foreign technology," Putin said.
He also said the government would continue system-wide work to improve the business climate in Russia, vowing to "make a true industrial breakthrough in the coming years, to create strong national companies in the processing industry that can produce competitive goods".
"To renew the economy, we intend to use our own financial resource and to activate cooperation with investment funds and banks of other countries," Putin added.
Russia plans to trade with China and other countries more actively in their national currencies, he stressed.