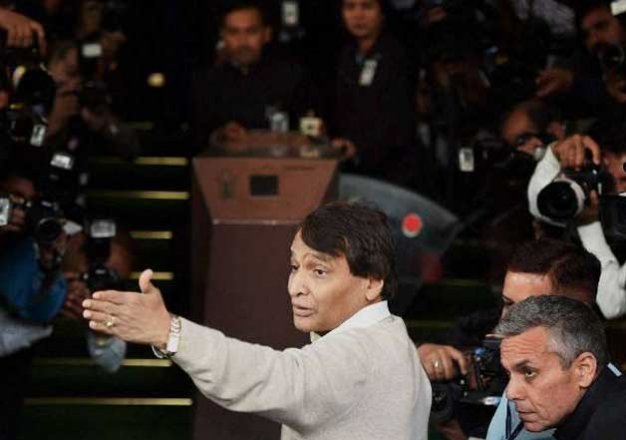 New Delhi: When Suresh Prabhu presented last year's Rail Budget, he had exuded confidence of achieving  the revenue targets set for financial year 2015-16.
However, the Rail Budget 2016-17 that Prabhu presented in Parliament today makes it clear that Indian Railways under his leadership has not succeeded in meeting the revenue targets in last fiscal.
Let's have a look at passenger traffic revenue first. Suresh Prabhu had set a revenue target of Rs 50,175 crore for 2015-16. The actual revenue generated, however, is Rs 45,384 crore only.
Read Also: Rail Budget 2016- Top 10 highlights
For the next financial year 2016-17, Prabhu has set a revenue target of Rs. 51,012 crore. But how would he meet this target when he has refused to raise passenger fare? Where will the spike in passenger revenue come from?
Similary, under freight revenue head, he had set a target of Rs 1.21 lakh crore for 2015-16.  Unfortunately, he failed to achieve even this target. The actual revenue generated is just Rs 1.13 lakh crore.  
For Financial year 2016-17, Prabhu has set a revenue target of Rs 1.18 lakh crore only, which is less than 2015-16 target.
Prabhu's critics can't be faulted for asking whether it indicates a more realistic target or lack of vision and innovative ideas on part of the Rail Minister who is rated very highly by the Prime Minister.
 
The overall revenue target for Indian Railways in Financial Year 2015-16 was Rs 1.83 lakh crore but the actual revenue generated amounted to Rs 1.67 lakh crore only.
For the next Financial Year 2016-17, the overall revenue target stands at Rs 1.84 lakh crore, 10% more than what was achieved last year.
But the question is how Suesh Prabhu would meet his revenue targets when there is no hike in either passenger fare or freight tarrif? And the question becomes more significant in view of the fcat that he has to spend Rs 32,000 crore on account of the 7th Pay Commission recommendations as well.