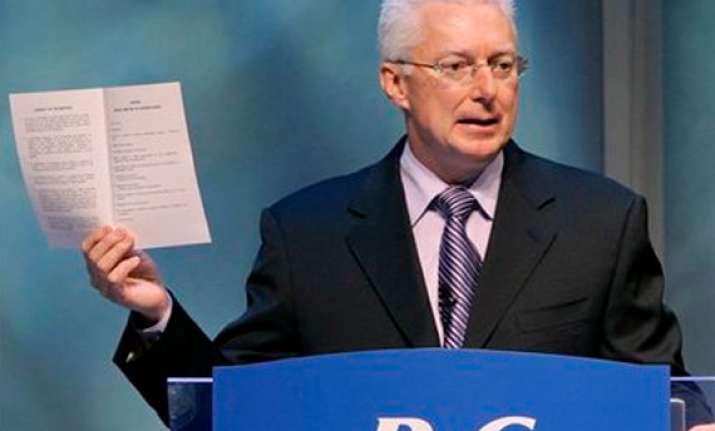 Cincinnati, MAY 24: Procter & Gamble is bringing back former CEO AG Lafley to its top post in a surprise move as the world's largest consumer goods maker tries to grow globally.
Lafley, 65, replaces CEO Bob McDonald, effective immediately. McDonald, who will retire on June 30 after a transition period, served as CEO since 2009. Lafley previously held the role from 2000 to 2009.
Under McDonald, P&G, which makes Tide detergent, Crest toothpaste and other household goods, has been cutting costs and ramping up innovation to offset a weakened European economy and slowing growth in China.
P&G is in the middle of a cost-cutting plan aimed at saving $10 billion by 2016. But investors have been frustrated by slow revenue growth and stagnant market share gains globally.
"It sounds like the board needed a change at the top," said Bernstein analyst Ali Dibadj. "Clearly frustration was very high."
The pressure stepped up last July, when activist investor William Ackman, took a 1 percent stake. He has been vocal about the company's need to streamline operations and improve market share globally.
Last year, P&G acknowledged that it had made missteps in some emerging markets which make up nearly 40 percent of its sales when it expanded in certain product areas too quickly.
But it then introduced a plan to focus on its 20 biggest new products and its 10 most-profitable emerging markets, which has led to improving market share.
In P&G's most recent quarter, net income rose 6 per cent as the company cut costs, and revenue rose 2 per cent to $20.6 billion, but fourth-quarter guidance was below expectations.
Dibadj said Lafley was appealing because he knows the culture of P&G. "Everybody respects him," he said.
Shares rose 42 cents to $79.12 in aftermarket trading.