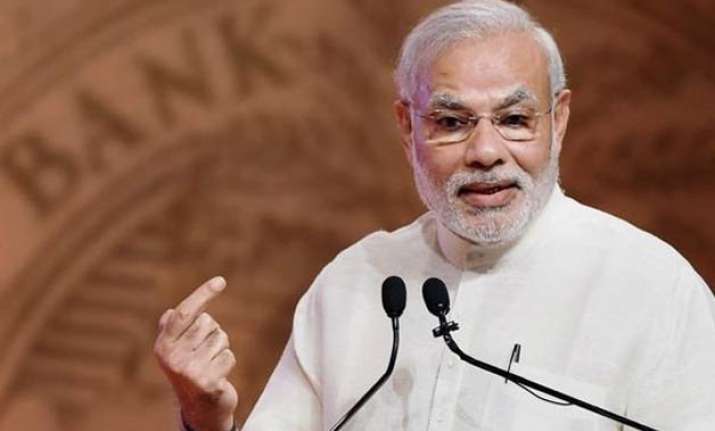 New Delhi: Prime Minister Narendra Modi will today launch MUDRA Bank with a corpus of Rs 20000 crore and credit guarantee corpus of Rs 3,000 crore. 
The bank will refinance 'Micro-Finance Institutions' (MFIs) which will also act as regulator for the sector. It will provide credit of up to Rs 10 lakh to small entrepreneurs.
The roles envisaged for MUDRA include laying down policy guidelines for micro enterprise financing business and registration of MFI entities as well as their accreditation and rating. There are about 5.77 crore small business units.
It will also lay down "responsible financing practices" to ward off over indebtedness and ensure proper client protection principles and methods of recovery, besides development of standardised set of covenants governing last mile lending to micro enterprises.
"Providing access to institutional finance to such micro/small business units/enterprises will not only help in improving the quality of life of these entrepreneurs but also turn them into strong instruments of GDP growth and employment generation," the Finance Ministry said in a statement.
In his Budget speech, Finance Minister Arun Jaitley had proposed the Micro Units Development Refinance Agency (MUDRA) with a corpus of Rs 20,000 crore, and credit guarantee corpus of Rs 3,000 crore.
"The initial products and schemes under this umbrella have already been created and the interventions have been named 'Shishu', 'Kishor' and 'Tarun' to signify the stage of growth/development and funding needs of the beneficiary micro unit/entrepreneur," the Ministry said.
Shishu would cover loans up to Rs 50,000 while Kishor above Rs 50,000 and up to Rs 5 lakh. Tarun category will cover loans of above Rs 5 lakh and upto Rs 10 lakh.