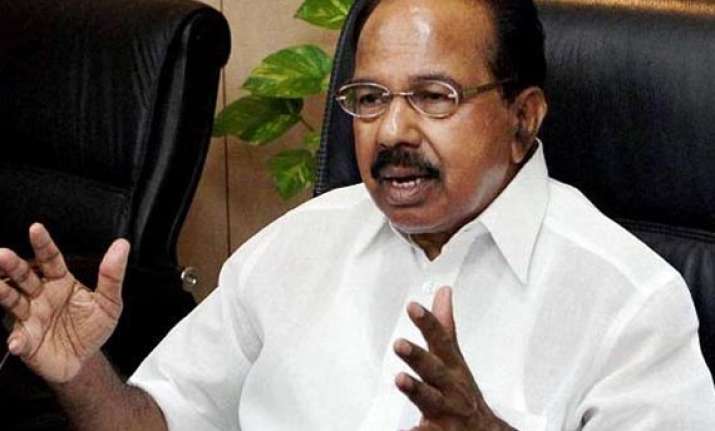 Bangalore, Feb 18: Oil Minister M Veerappa Moily on Monday ruled out a roll back in the Rs. 1.50 a litre hike in petrol and 45 paisa per litre increase in diesel rates saying only a small raise has been passed on to consumers.
"No, No," he said, when asked if the government will consider rolling back last week's increase. "Our country imports 73-75 per cent of oil. We need to pay Rs. 7 lakh crore for the imports. Where do we find that kind of money?"
The first hike in petrol price in over three-and-a-half months and the second rise in diesel rates in one month exclude local sales tax or VAT, making the cost for consumers even higher.
Petrol price in Delhi went by Rs. 1.80 to Rs. 69.06 per litre from February 16. Diesel rates went up by 51 paise to Rs. 48.16 a litre.
"I think everybody would appreciate that we have not put a lot of burden on consumers. It is only small doses," Mr Moily said.
The increase in auto fuel prices, which come on back of a similar small hike in diesel price last month, is expected to fuel inflation that stood at three-year low of 6.2 per cent in January. There have been demands for a rollback.
"The money (to pay for oil import) can be either found by raising taxes or passing it on to the consumers," he said.
Indian Oil Corporation (IOC), the nation's largest fuel retailer, announced an increase of Rs. 1.50 per litre in petrol price as international benchmark oil prices climbed 7.5 per cent.
The diesel rate was raised in line with last month's government decision to allow oil firms to raise prices in small doses every month till over Rs. 10 a litre loss on sale of India's most consumed fuel is totally eliminated.