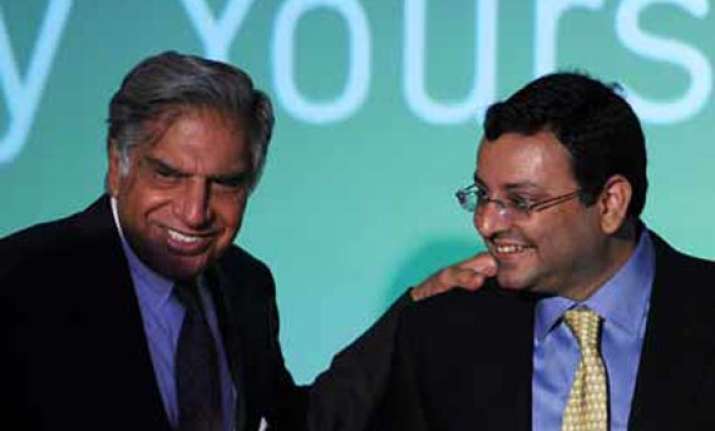 Mumbai: Faced with steep fall in sales of Nano, Tata Motors on Wednesday  said it will reposition the budget car as `a smart city car' with added features such as power steering, apart from introducing a CNG version.
"We are now focusing on increasing the features and the perceived value of the Nano with every subsequent model launch," Tata Group Chairman Cyrus P Mistry told shareholders at the 68th annual general meeting here.
"We are now focusing on making it a smart city car and targeting the young customers," he added.
Despite discounts and other freebies, Tata Motors has not been able to draw in customers to Nano showrooms and its dedicated Nano plant at Sanand in Gujarat is running much below even half its capacity.
"We are coming out with power steering options (on Nano), improved interiors and exteriors and better fuel efficiency," Mistry said.
According to the latest Siam data, market share of Tata Motors dived to 8.9 per cent in July in the passenger car space, from 11.8 per cent in March, pushing it down to the fourth slot. For commercial vehicles, the share slipped to 52.9 per cent from 56.1 per cent during the same period.
In the April-June quarter, Tata Motors' standalone sales declined 14 per cent from a year earlier, pulling down its annualised manufacturing capacity utilisation to a low 36.2 per cent, from 47.6 per cent in the fiscal ended March 2013, said a Moody's report dated August 19. It also warned of credit rating of the company due to the steeply falling market share and sales volumes.
Mistry also said the company will launch the much-delayed CNG variant of the Nano this year.
Mistry said the road ahead for Tata Motors continues to be challenging, yet full of opportunities, adding: "Tata Motors is committed to improve its customer-centricity, to better understand customer needs and translate them into exciting and appropriate products for our markets."
Tata Motors invested Rs 3,000 crore capex in the last fiscal and that this fiscal the capex could be more, he said.
Regarding the proposal to have zero production days at Tata Motors Limited, he said, "We explored the necessary block closure dates in TML in respective manufacturing units as best required. We will continue to look at specific dates as may be required by the business environment in the future."
To a question on the current rate of capacity utilisation of passenger cars and commercial vehicles, he said the installed capacity stands at 1.6 million vehicles and the production in 2012-13 stood at 7.73 lakh vehicles at a utilisation of 48 per cent.
On the new products in the commercial vehicles space, Mistry said the Prima range is coming out with the upgraded cabins, with better fuel efficiency and technologies.
"Multi axles and hybrid bases and the new range of LCV – Ultra range, we are providing number of value added service to the customers," he said.
To a question on what was the company's strategy on the UV space, Mistry said: "We are doing repositioning of different products, the Aria, the Grande, to meet the customer specific requirement in order to be more competitive.
"We are improving more product reliability, with the lower operating cost and through network upgradation and expansion," he added.
Stating that there is a lot Tata Motors can do on service, Mistry said, "We are monitoring on all the different dimensions and there is scope for improvement in all the dimensions, in terms of responsiveness to the market, responsiveness on the service side.
"It is not a binary situation, it is a path we are on, it is a continuous journey for us to improve," he said.