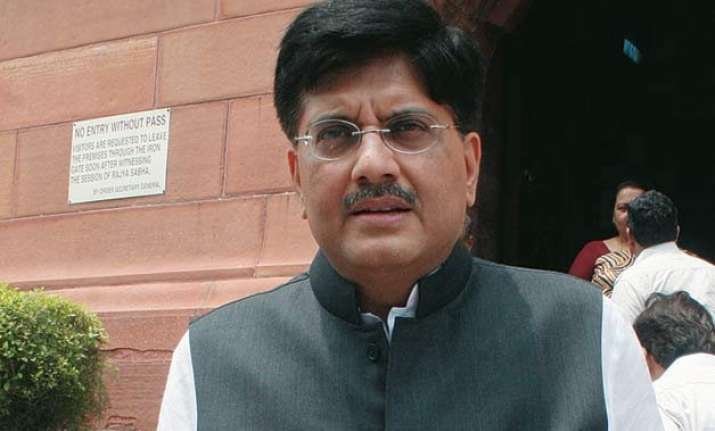 Kolkata:  The government will create two separate e-auction windows for coal, targetted at stressed power companies without blocks or linkages till the new framework is out.
Speaking to reporters on the sidelines of an interactive session at Bharat Chamber of Commerce, Coal Minster Piyush Goyal said this will be a short-term measure for power companies with or without power purchase agreement (PPA).
To begin with 5 million tonnes of coal will be provided in each new e-auction windows.
Goyal said the e-auction base price will be set at notified price plus 20 per cent for those having existing PPA and notified price plus 40 per cent for power generators who do not have PPA. The two e-auction windows will serve the two categories.