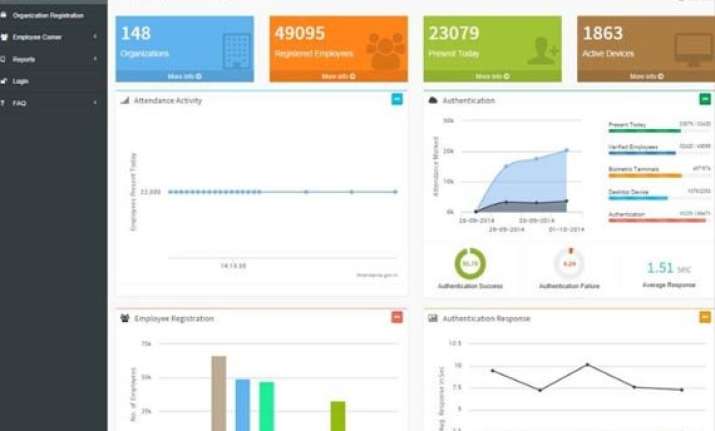 New Delhi: Prime Minister Narendra Modi has reportedly launched a website named attendance.gov.in to keep track of government employees.
Reports suggest that the government has used UIDAI in launching the Biometric Attendance System (BAS), which will track the office timing of the employees. The government has also ordered various departments to register with the system.
The government staff can mark their attendance in any bio-metric terminal installed in various Central Government buildings.
The attendance system is now up and running and helps track the number of registered organisations and employees.
The website offers information on the attendance activity over time, the number of registered employees and the number of employees present. You can even see the number of active devices and further breakdown of the information.
Connectivity is an essential element for the proper working of the system. For this the government is planning two types of connectivity with each attendance terminal; wi-fi on NICNET/broadband and SIM based GSM connectivity on tablets.
Hopefully, with biometric attendance, the government offices would be transformed for the better.