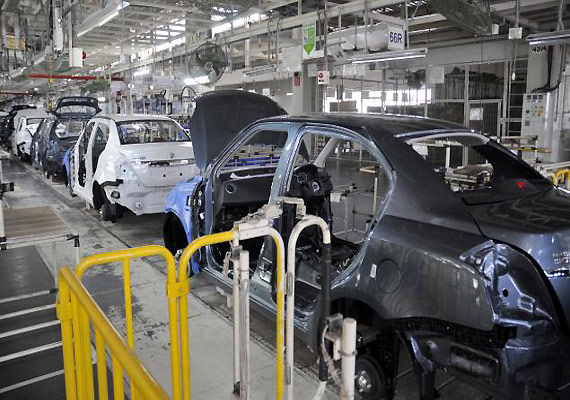 New Delhi, Mar 24: The country's largest car maker Maruti Suzuki India today said it will invest Rs 1,700 crore to set up a diesel engine plant, with a total annual production capacity of three lakh units, at its Gurgaon facility by 2014.
"We are going to invest Rs 1,700 crore to set up the diesel plant, which will be constructed inside our Gurgaon manufacturing facility. This will be a brand new unit and will be owned by the company," Maruti Suzuki India (MSI) Chairman R C Bhargava told reporters here.
The company will build the plant in phases and will start operations by mid-2013 with an initial capacity of 1.5 lakh units a year, he added.
"In the first phase, we will invest Rs 950 crore. After that, we will double the capacity to three lakh units per year by 2014 and it will entail a total investment of Rs 1,700 crore," Bhargava said after a meeting of the Board of Directors today.
MSI's Gurgaon plant, at present, produces all types of petrol engines. It has a capacity of over eight lakh units per annum.
The company, which is sourcing diesel engines from Suzuki Powertrain India Ltd (SPIL) and Fiat India, had put on hold investments on the plant awaiting clarity over any additional taxes on diesel vehicles in the Budget.
With demand for diesel cars increasing, SPIL is ramping up its diesel engine capacity to three lakh units per annum from 2.4 lakh units. Moreover, MSI will also get one lakh diesel engines a year from Fiat, supply of which have already started from January this year.
Demand for diesel cars have soared in India as diesel is sold at subsidised rates, much lower than petrol prices.