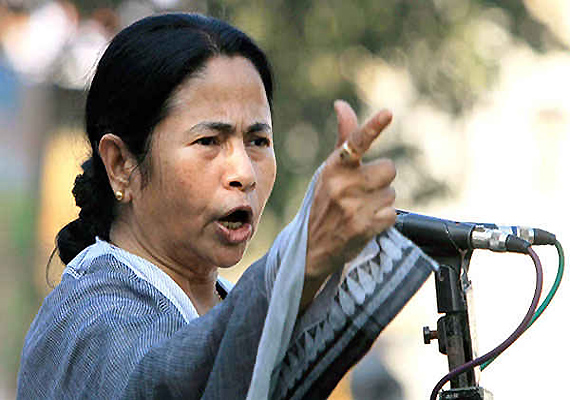 Kolkata, Feb 27: West Bengal government and the Left geared up for a showdown during the nationwide general strike tomorrow with Chief Minister Mamata Banerjee warning state employees today that absence from duty will be treated as a break in service and the Opposition saying none can intervene to foil the strike.

Expressing her government's resolve to keep life normal in the state during the 24-hour strike called by central trade unions, Banerjee called for an end to politics of bandh, admitting that her Trinamool had realised the futility of such action when it was in the Opposition.

She appealed to people not to respond to the strike.

"We also called bandhs when we were in the opposition in the past, but later realised its futility. We think people have forgiven us for correcting ourselves for calling bandhs which were also rarely," she said, adding that the bandhs caused enormous loss to the state exchequer.

"Strikes and bandhs are expressions of frustration and it serves only vested interests."

Stating that steps to keep life normal during the strike tomorrow will be taken by her government, Banerjee said these measures had been intimated to the Calcutta High Court also.

"I will appeal to the people not to respond to the strike and to attend offices as usual as steps have been taken to run trains, trams, buses," the Trinamool chief told a TV channel.

The chief minister asked government employees to attend duty as usual tomorrow and warned of action, including a break in service as per rules in the event of absence, and asked transport operators to ply vehicles to facilitate passenger movement.

CPI(M) leader and leader of the Opposition Suryakanta Mishra asserted that break in service, as threatened by the chief minister, is "absurd".

"It is absurd and beyond rules. If an employee applies for leave, it has to be granted and government can't refuse it. It is simply undemocratic and unconstitutional," he said.

Alleging that the state government was out to break the strike by applying force, Mishra said, "none can intervene to foil the strike and no amount of threat will succeed".