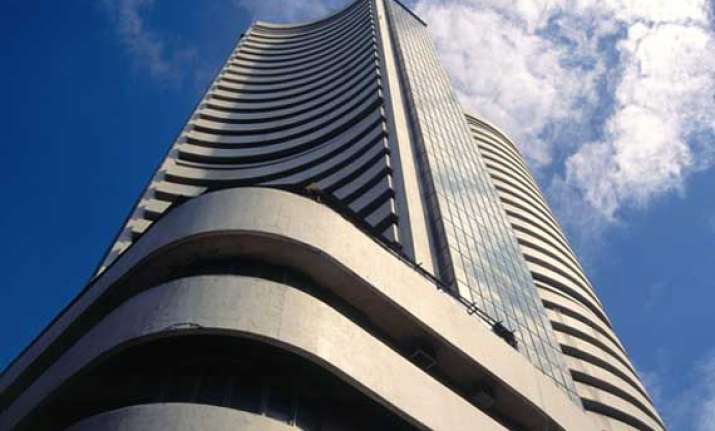 Mumbai, Dec 9: Led by Reliance Industries, the combined market valuation of the five most valued companies rose by Rs 31,242 crore last week amid a flat stock market.
Energy major RIL's market capitalisation (m-cap) surged by Rs 13,' crore to Rs 2,69,907 crore last week as its shares rose by 5 per cent in the same period.
SBI was the second biggest gainer in the list as its market capitalisation (m-cap) soared by Rs 9,448 crore to Rs 1,55,068 crore.
ICICI Bank added Rs 3,731 crore to end the week with a market value of Rs 1,30,402 crore, while ITC saw its m-cap jump by Rs 2,756 crore to Rs 2,37,273 crore. Besides, ONGC's m-cap rose by Rs 2,268 crore to Rs 2,28,902 crore.
In contrast to the gains made by these companies, TCS, CIL, HDFC Bank, Infosys and NTPC saw losses in their m-cap.
The value of TCS got eroded by Rs 8,788 crore to Rs 2,48,165 crore, while Infosys' value plunged by Rs 6,713 crore to Rs 1,33,204 crore.
The m-cap of HDFC Bank slipped by Rs 2,127 crore to Rs 1,63,712 crore, while that of NTPC was down by Rs 1,772 crore to Rs 1,31,886 crore.
BSE benchmark Sensex closed the week with a mere 84-point gain to settle at 19,424.10. The NSE Nifty inched up by 27.55 points to settle at 5,907.40.
In the list of top-10 companies, RIL toppled TCS to become the most valued company, pushing the IT major to second place. TCS was followed by ITC, CIL, ONGC, HDFC Bank, SBI, Infosys, NTPC and ICICI Bank.