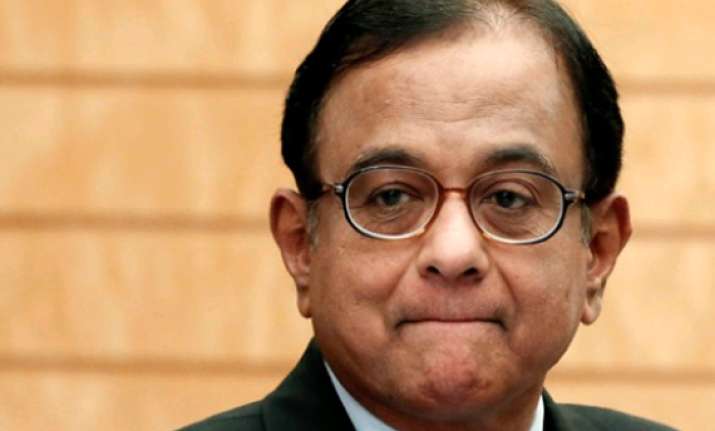 New Delhi: The Indian economy is more stable than it was 20 months back and businesses are comfortable with the UPA, Finance Minister P. Chidambaram said Monday hitting back at BJP's criticism of economic mismanagement.
Chidambaram criticised BJP prime ministerial candidate Narendra Modi saying that his brand of liberalism is "crony capitalism" and aims to appease only a section of businesses.
Addressing a press conference a day after former finance minister and senior BJP leader Yashwant Sinha called him "a spoiler" of the Indian economy, Chidambaram said: "The economy today is far more stable and far stronger than it was 20 months ago."
"Nobody is talking about downgrades today," he stressed.
Chidambaram said many of the 18 questions posed by Sinha are "quite puerile" and do not deserve discussion.
At a media conference Sunday, Sinha had slammed Chidambaram terming him a spoiler of the economy and posed 18 questions ranging from growth, rupee slide to infrastructure.
"Businesses are comfortable with Manmohan Singh and his finance minister... there is a section of businesses that is comfortable with BJP and Mr. Narendra Modi," Chidambaram said.
"His (Modi) brand of liberalism is crony capitalism," Chidambaram said.
The finance minister claimed that the country's current account deficit is estimated to come down to $35 billion in the 2013-14 financial year from a record high of $88 billion in the previous year.
On fiscal deficit, he said it would be around 4.6 percent of the country's gross domestic product (GDP), as outlined by him in the union budget for 2013-14.
Chidambaram said the government has also succeeded in controlling inflation and creating more jobs.
"We have contained inflation. Our biggest success is containing fiscal deficit. We will end financial year 2013-14 with a fiscal deficit of 4.6 percent, as planned," he said.
The finance minister claimed that the unemployment rate has come down during the Prime Minister Manmohan Singh-led United Progressive Alliance (UPA) government.
On the surge in the stock markets, Chidambaram said it is because of the UPA government's policy and should not be seen as a rally for the Bharatiya Janata Party's (BJP) possible victory in the general election.
Chidambaram said his ten-point agenda outlined in the interim budget for the fiscal 2014-15, could help India return to the higher growth trajectory.
"I talked about a ten-point agenda for the economy in my Vote on Account speech. It is not a party specific agenda. Any government that is concerned about the economy will have to follow this," he said.