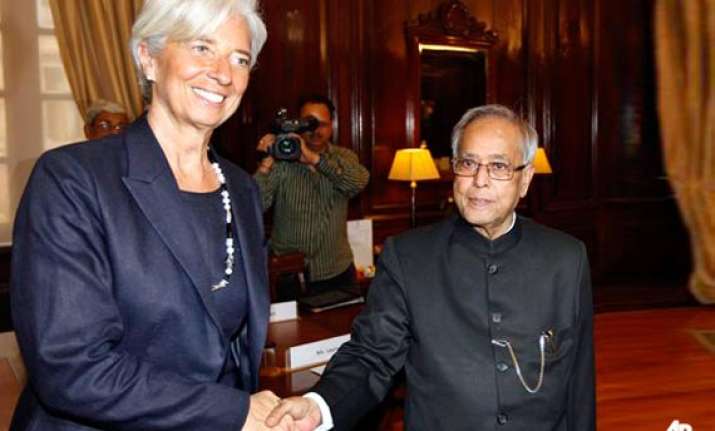 New Delhi, Mar 20: IMF chief Christine Lagarde today cautioned that supply disruptions from Iran could push global crude prices by up to 30 per cent, at a time when the price is hovering at USD 125 a barrel.
"If there was for instance a major shortage of export of oil from Iran, it will certainly drive prices up, at least for a period of time. We believe that it will be in the range of 20-30 per cent," Lagarde told reporters here.
Her comments come against the backdrop of prevailing global tensions over Iran's nuclear ambitions.  
"As I just mentioned the sudden and brutal rise in the price would have serious consequences on the global economy at large and will impact particularly the oil importing countries and amongst them low income countries," International Monetary Fund (IMF) Managing Director said.
Crude oil prices have surged to USD 125 a barrel on concerns over Middle East supplies as well as on signs of stabilisation in the world economy.
Oil price shock would have its implication on the global economy including India, she said.
India heavily depends on import for its crude oil requirement. The country imports 110-120 million tonnes of oil every year.
"If there was oil shock of significant multitude, it will affect all of us, all the importing countries of the world.  Clearly India is one but not the only one," Lagarde, who is on her maiden visit as IMF chief, said.
Highlighting the need for re-balancing the supply of crude oil due to geo-political situation, she said, "while other countries adjust in order to address the supply shortage that would result from the limitation of exports".
"So, it is necessary that the re-balancing if that was due to happen... happen rapidly," Lagarde noted.