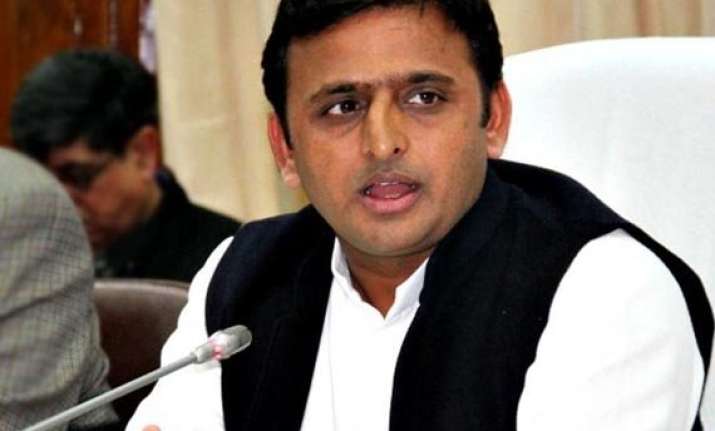 Agra: The Uttar Pradesh Chief Minister Akhilesh Yadav has asked entrepreneurs to invest in the state which was the largest market in the country.
Inaugurating a two-day conference of builders, he said urbanisation was taking place in the state in a big way and in places like Greater Noida and Noida residential and commercial projects were coming up, as in other parts of the state.
He said that it was his father and SP supremo Mulayam Singh who had given the concept of integrated township and he assured builders that his government was committed to helping them and their needs and concerns would be taken care of in the Housing Policy of 2014.
Like the Udyog Bandhu, the concept of Avas Bandhu would be developed and strengthened.
He said his party was conscious of the housing needs of the people, both in the urban and rural areas and as such many schemes had been initiated for villages.
He said the Agra-Lucknow Expressway was being constructed and land for it had been acquired.
For this the farmers' fears would be allayed and four markets would be developed on the stretch from Agra to Lucknow.
With the completion of the Expressway, Delhi would be linked to Lucknow by the Expressway.
The CM said that all district headquarters in the state would be linked with four-lane roads.
His government was developing metros as well as giving help to cyclists, he said.
Besides roads, his government was coming up with hospitals on the AIIMS standard, while sainik schools had come up in Jhansi, Mainpuri and Amethi.
Varanasi was being developed like Kyoto in Japan, he said.