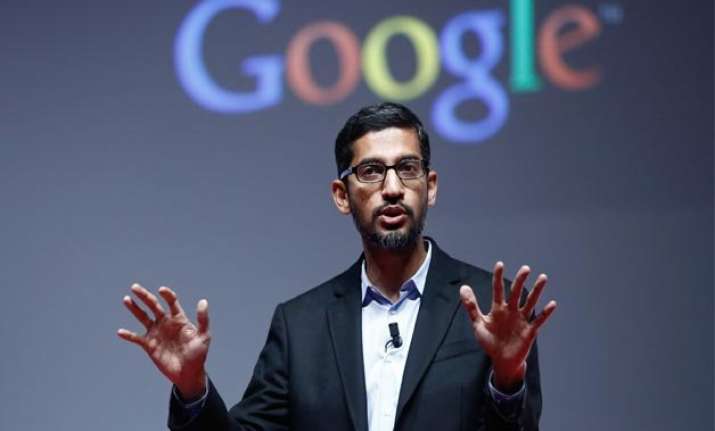 New Delhi: Google's Chief Executive Officer (CEO) Sundar Pichai is all set to become one of the highest-paid executives of a publicly traded company this year after parent Alphabet awarded him $199m worth of shares, making the India-born techie highest paid CEO in the US.
Pichai, the former deputy of Google's co-founder Larry Page, has received 273,328 Class C shares on February 3 which assures him quarterly increments through 2019, provided he remains on his job.
Born in 1972 in Madurai (Tamil Nadu), Pichai's current role was announced on August 10, 2015, as part of the restructuring process which made Alphabet Inc. into Google's parent company. He assumed the position upon the completion of the process on October 2, 2015.
Pichai's award, according to a Bloomberg report, is the biggest ever given to any Google executive whose equity grants are regularly added to the filings.
Alphabet awarded Diane Greene, a co-founder and former CEO of software maker Vmware and who is also leading Google's Cloud business since November, with $42.8 million in stock.