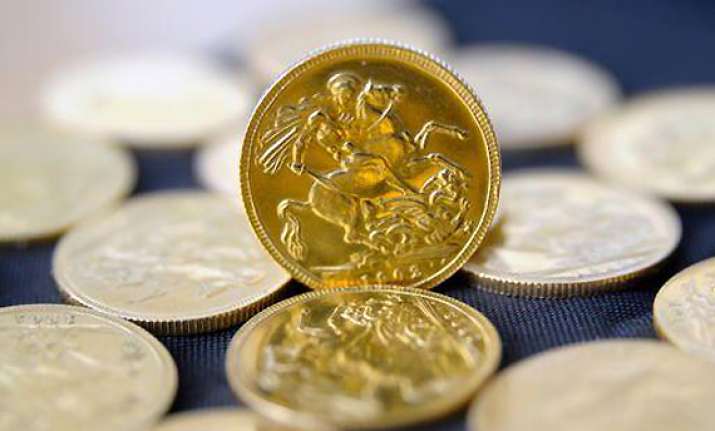 New Delhi, Apr 25:
Gold today surged to over four month high today by adding Rs 140 per 10 grams on stockists and jewellers buying to meet the rising seasonal demand amid a firming global trend.
The precious metal has gained Rs 210 in last four trading sessions, advanced further by Rs 140 to Rs 29,240 per 10 grams, a level last seen on December 10, on sustained buying for the ongoing marriage season.
The precious metal, which had been passing through a bullish phase on auspicious buying for 'Akshaya Tritiya' festival till yesterday, received another push on firm global trend and investors shifting funds from melting equities to bullion.
Gold in global markets, which normally sets the price trend on the domestic front, rose by 0.1 per cent to USD 1,643.18 an ounce in London.
However, silver extended losses for the second straight day by losing another 100 to Rs 56,200 per kg on reduced offtake by industrial units and coin makers at prevailing higher levels.
On the domestic front, shot up by Rs 140 each to Rs 29,240 and Rs 29,100 per 10 grams, respectively. Sovereigns followed suit and gained Rs 50 to Rs 23,600 per piece of eight grams.
On the other hand, silver ready declined by Rs 100 to Rs 56,200 per kg and weekly-based delivery by Rs 290 to Rs 55,510 per kg. The metal had lost Rs 275 yesterday.
Silver coins continued to be asked at previous level of Rs 64,000 for buying and Rs 65,000 for selling of 100 pieces.