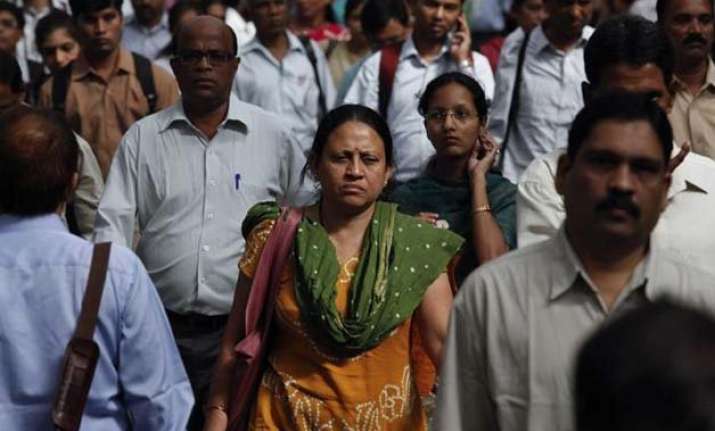 New Delhi: Finance Minister Arun Jaitley will present his first full-year budget for 2015-16 on February 28. Everyone, including middle class and low-income group, who voted for the Narendra Modi-led NDA government, expect a lot from the budget, especially brining reducing their tax liability, bring down the inflation, and other basic services.
Here is a review of what the middle class wants from the budget this year:
Tax Exemption
Keen to win over middle class after the Delhi poll debacle, Finance Minister Arun Jaitley may present a common man friendly Budget by either raising tax slabs or hiking investment limit in savings instruments. The finance minister may announce a raise in the income tax exemption limit by around Rs 50,000 taking the total income tax exemption limit to Rs 3 lakh.  This tax sop for middle class will come at the cost of a revenue hit of close to Rs 17,000 crore, sources say.
Another option before the Finance Minister is to expand the scope of Leave Travel Allowance (LTA) and allow people to claim tax benefit every year.
With the government focusing on core sector, Jaitley may come out with tax saving infrastructure bonds and greater tax relief for payment of interest and principal on housing loan.
The Finance Minister, who did not make any changes in the rate of surcharge on corporates or individuals last year, may retain them at the existing level. A surcharge of 10 per cent is levied on individuals on income of over Rs 1 crore and for corporates with a profit of over Rs 10 crore.
 
Healthcare services
Healthcare services in the country are in really bad shape. Shortage of hospitals, healthcare centres and doctors have lasted for long in the country. Health insurance services are in worse condition.
The government should work towards increasing access of high-quality medicines and healthcare services, especially for the poor and the vulnerable sections of the society across the country.
The budget should make universal healthcare a priority and create a road map for ensuring quality, affordability and accessibility of medicines and treatment to the patients at all times.
Employment opportunities
Since he took power in May, Prime Minister Narendra Modi has emphasized on industrial development and proposed 'Make in India' initiative. The budget is supposed to give a big boost to the initiative that will ultimately generate more employment opportunities for the middle class.
Black Money
One of the biggest promises Narendra Modi made during the run up to the elections was that he would bring back black money to India from foreign accounts. There are hopes that the finance minister Arun Jaitley may make some announcements regarding the issue.
Arun Jaitley T is likely to announce policy initiatives based on Special Investigation Team's recommendations on tackling black money." Investigative agencies under various ministries have made presentations before the Finance Ministry with regard to the challenges they face when implementing anti-tax evasion laws or those used to counter such crimes. Some of these are expected to be taken up in the Budget," said PTI, citing sources.
Online start-ups and e-commerce
Online start-ups are coming up really fast for last few years and but they rarely get any support from the government. Modi's "Digital India" vision has motivated young entrepreneurs to venture into start-ups and e-commerce for last few months. The owners of e-commerce websites have great expectations from the budget and hope to see implementation of the Goods and Services Tax (GST) ahead of this year's budget session.
The young entrepreneurs hope that the government would take steps that would enable them to do business more conveniently.
Make home loans affordable
Industry experts say easing interest rates should be another focus of the Union Budget 2015-16.  The Budget should bring the interest rate on home loans down to 7.5 per cent-8.0 per cent. The new government has clearly stated that it wants to make housing for all Indians a reality by 2022. But it is impossible to achieving this goal if home loans do not become affordable to all.
Give tax incentives to encourage rental housing
The Union Budget should also give more tax incentives to encourage the rental housing segment by ways of tax incentives to those looking to rent out their residential properties.