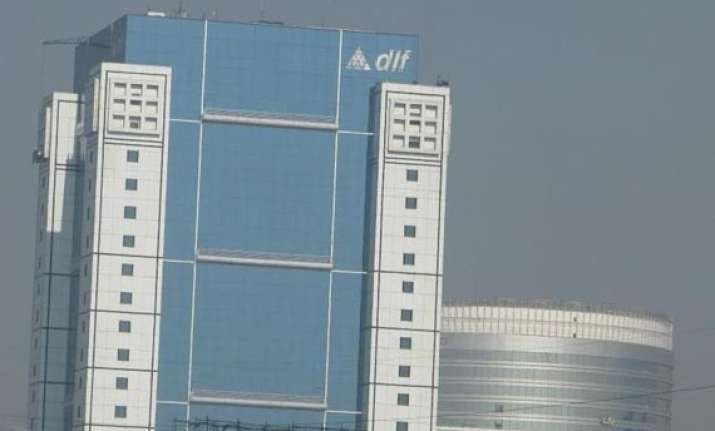 Mumbai, Feb 18: Shares of realty major DLF on Monday gained over 5 per cent after the company said it expects to lower net debt to Rs. 19,000 crore by the end of this fiscal year.
This was the first gain in the stock after four sessions of decline and DLF's market capitalisation swelled by a whopping Rs. 2,148 crore, to Rs. 44,411 crore, from Rs. 42,263 crore on Friday.
DLF opened on a bullish note on the Bombay Stock Exchange and then surged more than 5.62 per cent to an intra-day high of Rs. 262.80. It finally settled at Rs. 261.45, up 5.08 per cent.
Marketmen attributed the rise on improving guidance of the company's earnings and loan portfolio.
DLF's net debt has reduced by Rs. 1,870 crore during the third quarter of ongoing fiscal year to Rs. 21,350 crore, with the help of proceeds of the sale of its major non-core assets of prime Mumbai land and hospitality chain Aman Resorts.
In an analyst presentation, the company gave a guidance that it will further reduce the net debt to Rs. 19,000 crore.
DLF reported 10.23 per cent rise in consolidated net profit at Rs. 284.80 crore for the quarter ended December 31, 2012, compared to Rs. 258.35 crore in the year-ago period.
Income from operations, however, declined to Rs. 1,310.04 crore in the third quarter, compared to Rs. 2,034.37 crore in the same period of 2011-12 fiscal year.