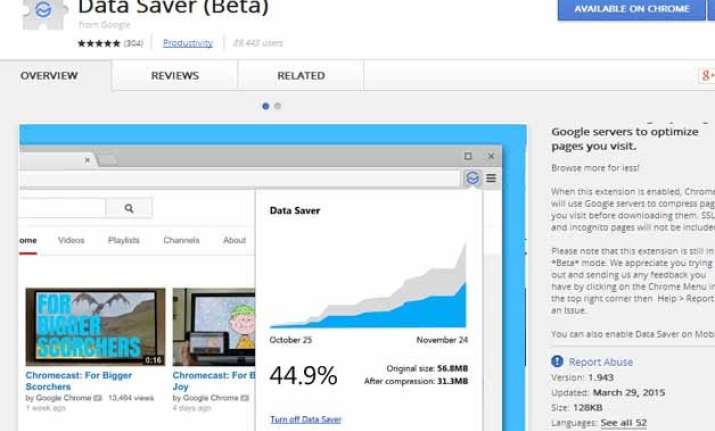 New Delhi: Google has launched a new Chrome browser extension called Data Saver, which can be used to save bandwidth and time when loading Web pages. Until now the service was available to mobile users, but with the launch of this extension, Google has made the service available to PC users of the Chrome browser as well.
Google has been quiet about this launch, refraining from making any announcements on the same. The extension was released on the Chrome Web Store on March 23.
Data Saver aims to provide the same results that mobile users can take advantage of, by compressing the data on Google's servers first before sending it through to be downloaded. The feature allows a reduction in certain web page sizes by almost 50 per cent.
The extension will only work on Chrome 41 and above, and should turn on by default immediately after installation. It can be disabled and re-enabled through settings. It should also be pointed out that the extension does not function when used with secure (HTTPS) sites and during Incognito mode.
Apart from saving bandwidth and loading Web pages faster, the extension also boosts security, since all sites are routed through Google's servers, where they are checked for malware and malicious pages.