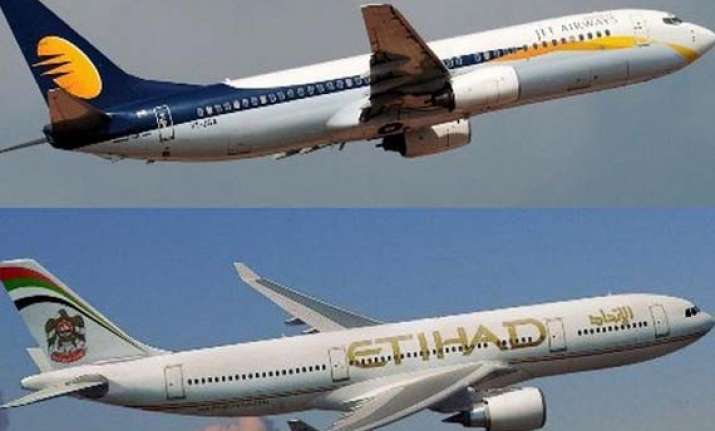 Mumbai: Shares of Jet AirwaysBSE 3.48 % rose by 3.5 per cent today after the company said it aims to turn profitable in the next three years and was planning a major overhaul of its fleet and products. Jet's scrip rose by 3.48 per cent to settle at Rs 264.95 on the BSE. During the day, it surged 5.72 per cent to Rs 270.70.
At the NSE, it closed the day at Rs 265, up 3.56 per cent. In terms of volume, 10.95 lakh shares of the company changed hands at the BSE, while over 44 lakh shares were traded at the NSE during the day.
"We plan to reduce losses in 2015, consolidate in 2016 and turn profitable in 2017.... We are already on track as our international business has turned profitable. We now have to take our business forward," Jet's CEO designate Cramer Ball told a press conference in New Delhi.
The press conference was the first jointly addressed by Jet Chairman Naresh Goyal and Etihad President and CEO James Hogan after the Abu Dhabi carrier bought 24 per cent stake worth about Rs 2,060 crore in the Indian airline, marking the first FDI by a foreign carrier.
Both Hogan and Goyal focussed on Jet-Etihad partnership, saying it would mark Jet's progressive expansion to North and South Americas, Europe and Africa and lowering of operational costs due to combining of their fleet and routes of the two airlines, among other things.