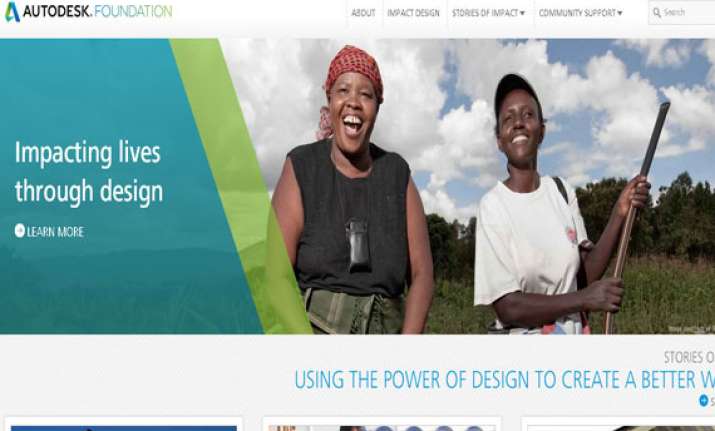 New Delhi: Tech firm Autodesk has set up a foundation, which will invest in non-profit firms from countries like India and Haiti that work on design technology to help solve social challenges like climate change, access to water and healthcare among others.
In partnership with the company, Autodesk Foundation will provide select design-oriented grantees with software, training and financial support, Autodesk said in a statement.
This global program also includes Autodesk's commitment to donating $7.5 million in software to at least 500 non-profits in the first year, it added.
The Foundation will support design-driven non-profit organisations in India, Africa, Haiti, amongst others.
It is a tax-free non-profit legal entity governed separately from Autodesk Inc and as a private foundation, it is funded exclusively by Autodesk and its Board of Directors are all Autodesk executives.
"We believe that design offers humanity our greatest hope for addressing some of the most urgent, inter-connected and non-negotiable challenges of our time," Autodesk Foundation President and CEO and Autodesk Senior Director Sustainability Lynelle Cameron said.
Autodesk wants to support and accelerate the design-led revolution currently underway by investing in design-driven entities that are pursuing scalable solutions with measureable impact, Cameron added.
"With nine billion people soon to inhabit our planet, we face epic challenges - urbanisation, climate change, disaster response, water access, healthcare challenges that cannot be solved with just incrementally better products or systems. Smart design is critical to deliver the breakthrough answers we need," Autodesk India and SAARC MD Pradeep Nair said.
The Autodesk Foundation will support people and organisations in India that use this design-driven approach to build high-impact, scalable solutions, he added.