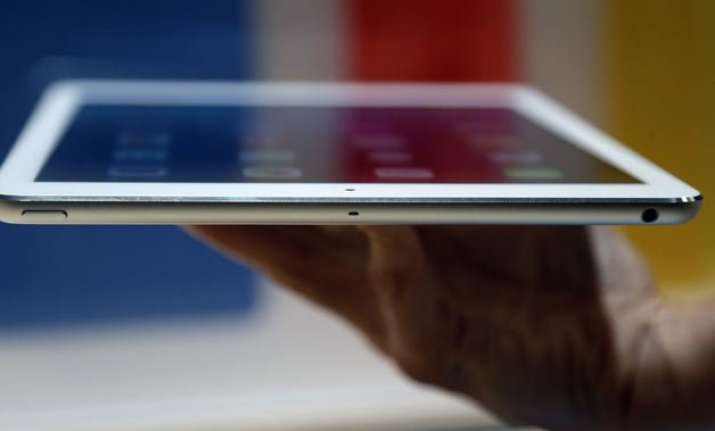 San Francisco: Apple Incorporation will delay the production of its large-screened iPad for sometime due to delay caused in the supply of its display panels.
The iPad manufacturer company will hold the production till September this year. 
The news published by Bloomberg News, claims that Apple had initially planned to begin the manufacture of the large-screened iPad in this quarter only however, as per a disclosure by a source privy to the matter, who disclosed the information on condition of anonymity, has told that now the manufacturing will get delayed for later this year.
The company has seen a consistent downfall in the sales of iPads since last four quarters. This new big-screen tablet was part of Chief Executive Officer Tim Cook's effort to invigorate theiPad product line, claims the report.
Apparently, iPads are also facing tough competition from larger iPhones which were introduced in September and which helped Apple climb the sale graph, that too with record profits.
Apple, currently, sells the iPad with a 9.7-inch display and the iPad mini which has a 7.9-inch screen.
As of now, the company hasn't disclosed any plans for a bigger iPad.