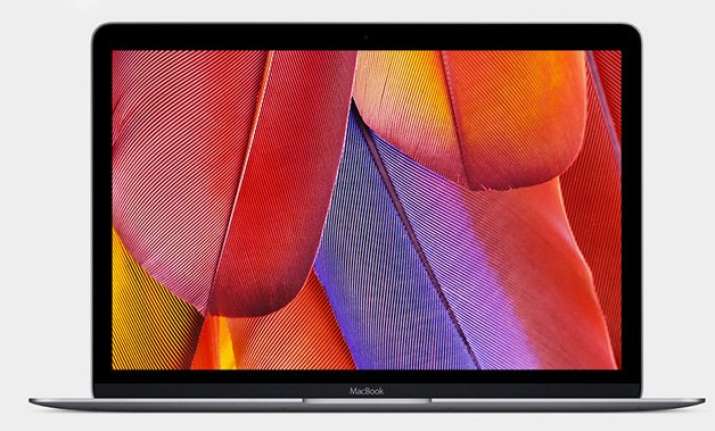 New Delhi: Apple has unveiled a svelte new addition to its lineup of laptops: the 12-inch MacBook. The new notebook is a super-thin and light device, and in true Apple fashion, it does things differently.  In short, it seems like the ideal Apple laptop.
The new MacBook features a 12-inch Retina display with a resolution of 2304 x 1440, and offers a full Mac experience in the lightest and thinnest Mac form factor to date.
It weighs 2 pounds and is 24 per cent thinner than the existing MacBook Air at 13.1mm. It's available in three iPhone and iPad-style colors: gold, silver, and space gray.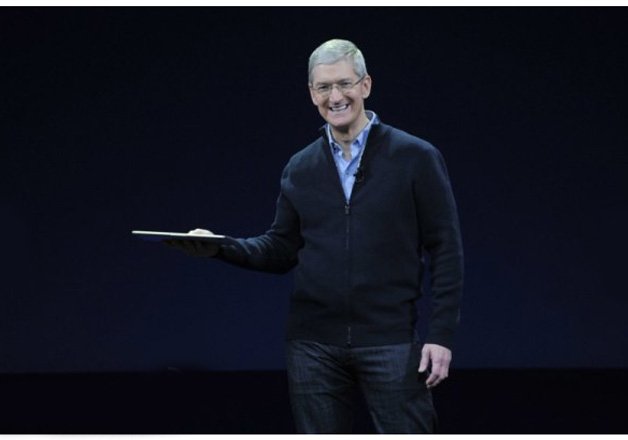 At a press briefing in San Francisco, Apple's marketing chief Phil Schiller said the device represents the company's vision of the future for notebooks.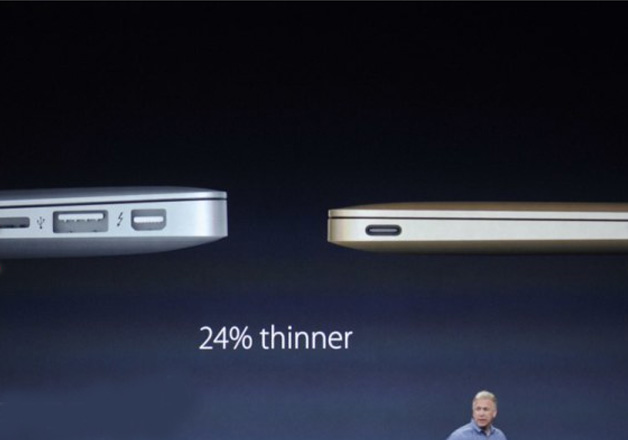 Apple is offering the new MacBook with a redesigned keyboard, which features a new butterfly mechanism for the keys that the company claims to improve to stability, uniformity and control.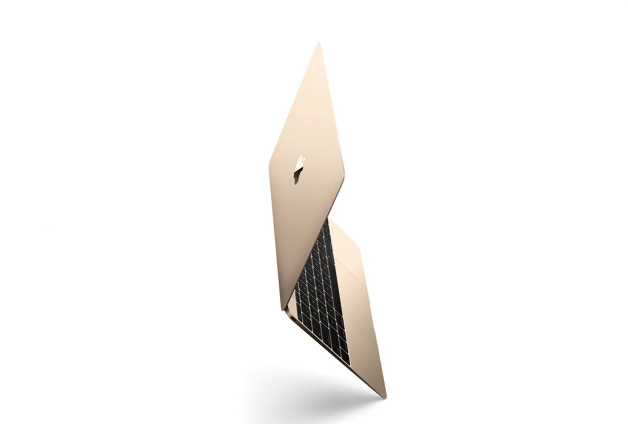 The edge-to-edge keyboard offers keys with 17 per cent more surface area and a redesigned feel.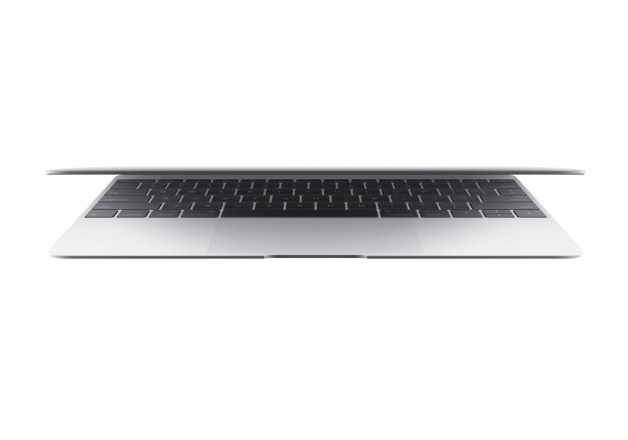 Apple's new MacBook now comes with a new trackpad, using Apple's Force Touch technology, which can sense a range of pressure from a light click to a deeper press. The trackpad also includes haptic feedback, giving users tactile feedback from the trackpad when using it. The trackpad is customizable, letting users choose how much pressure is required to initiate a force press. These different types of clicks allow users to do different things. For example, a deep click -- called a "force click" -- on a word in a Web browser will call up a connected Wikipedia page.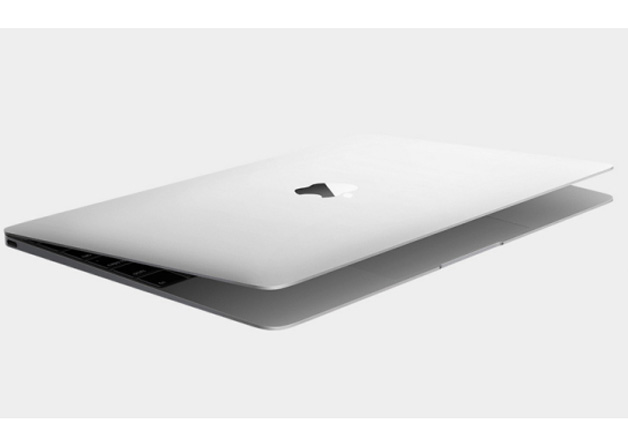 "Although Apple says that it has created an all new butterfly mechanism to make typing feel great, the keys felt fairly stiff to me, with such little travel that I wasn't sure if I was really typing," said The Verge's Dieter Bohn. "The new trackpad is accurate, but the Force Click action is very far from intuitive. You press down hard and keep pressing through the click, as though you were karate chopping with your finger and trying to hit a target behind the trackpad."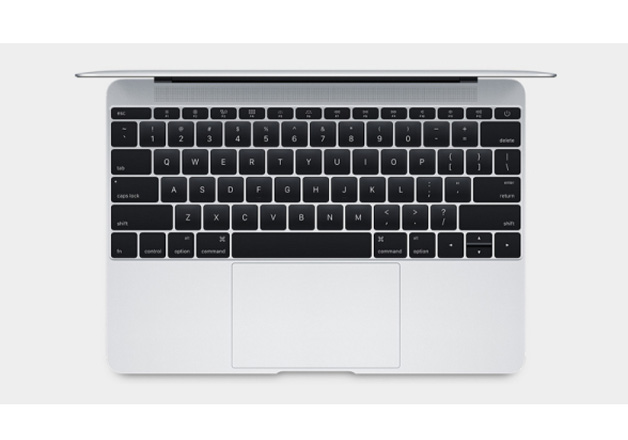 The new notebook is powered by an Intel Core-M processor that starts at 1.1GHz with Intel HD 5300 graphics. The notebook operates silently as it's the first MacBook to use a completely fanless design.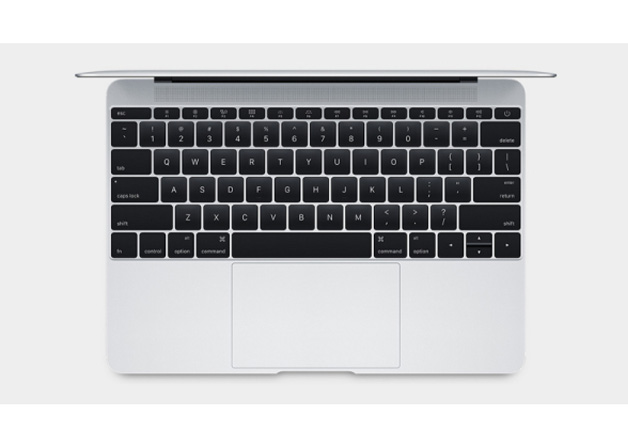 The device packs an "all-day battery" life at 9 hours of web browsing and 10 hours of iTunes movie playback.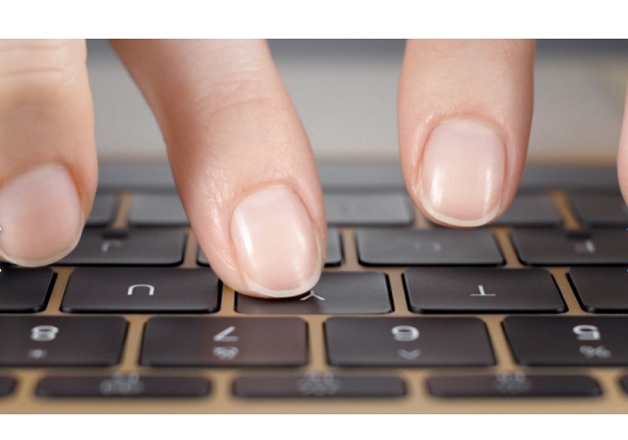 The device's ultra thin design was made possible by using a single USB-C port in the MacBook, which combines several functions into a one port: power, USB data transfer, DisplayPort, HDMI, and VGA capabilities. The USB-C port is also reversible, so can be plugged in with less hassle. The USB-C standard isn't specific to Apple, so it should appear in more devices in the future. The MacBook does not use the traditional MagSafe charging method that's available in other MacBooks.
The entry-level MacBook is priced at $1,299 and includes a 1.1GHz dual-core Intel Core M processor, 8GB of memory, 256GB of flash storage, and Intel HD graphics 5300. There's also a 1.2GHz version with 8GB of memory and 512GB of flash storage available for $1,599. The company also offers an additional configure-to-order options.
The new MacBook will begin shipping on April 10 through the Apple Online Store and from Apple retail stores and Apple Authorized Resellers.