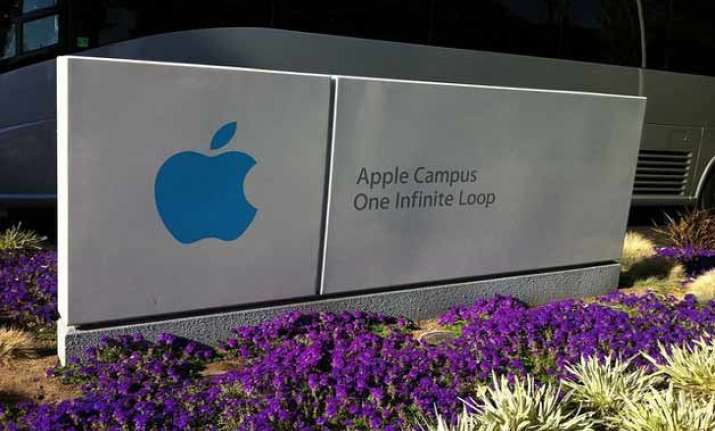 New Delhi: Apple is in talks to launch an online TV service, the Wall Street Journal reported late Monday, citing sources familiar with the matter.
The tech giant is working with programmers to offer a bundled service of about 25 channels anchored by broadcasters like ABC, CBS and Fox, on devices such as Apple TV.
The service will not offer NBC broadcast network and cable channels such as USA and Bravo, after a fallout between Apple and Comcast, the parent of NBC and CNBC, the report said.
Both firms were in talks last year to tie-up on a streaming TV platform.
Apple has been talking to Walt Disney Co, CBS Corp , and Twenty-First Century Fox Inc and other media companies to offer a "skinny" bundle with well-known channels like CBS, ESPN and FX, leaving out the many smaller networks in the standard cable TV package, the Journal said.
Apple, which is aiming to price the new service at about $30 to $40 a month, plans to announce the service in June and launch it in September, the newspaper said.
Apple spokesman Tom Neumayr said the company does not comment on rumor and speculation. Fox and CBS declined to comment.
Several media companies are considering joining streaming-only services, or launching their own like HBO and CBS, to attract young people who do not subscribe to traditional pay TV packages. But programmers also fear the packages could become so popular that they undercut current, more profitable deals with cable companies.
In January, Dish Network Corp unveiled its long-anticipated video streaming service, named Sling TV, targeted at younger consumers who shun pricey cable and satellite subscriptions.
Dish's $20 a month service, the first from a distributor, will be available through Internet-connected devices such as Amazon Fire TV, Roku and Google Nexus Player for TVs, tablets, computers and smartphones and will include TV programming from ABC, ESPN and Maker Studios, Time Warner's TNT, CNN, TBS, Cartoon Network and Adult Swim, and Food Network, HGTV and Travel Channel.
Others like Sony are also rolling out competing services.
Apple is not in talks with NBCUniversal, owner of the NBC broadcast network and cable channels like USA and Bravo, because of a falling-out between Apple and NBCUniversal parent company Comcast Corp, the Journal said.
Apple and Comcast were in early-stage discussions last year to offer a streaming-television service that would allow Apple set-top boxes to bypass congestion on the web.