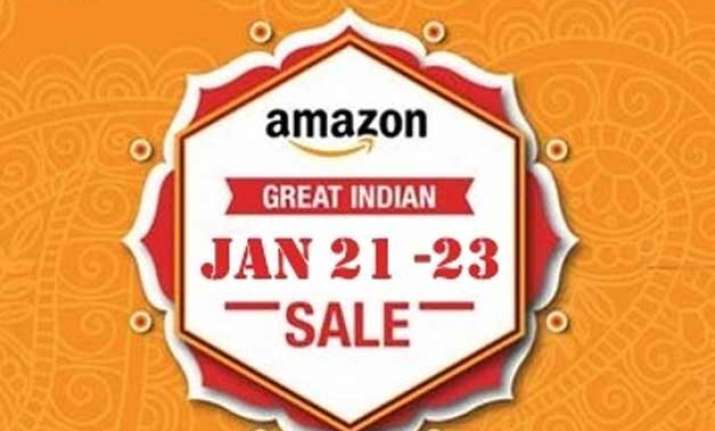 New Delhi: Buoyed by the success of its sale introduced during Diwali last year, e-commerce giant Amazon is now back with a three-day-long Great Indian Sale beginning January 21.
The sale begins at midnight January 21 and will continue till 12 am on January 23, the company said, adding that it will be the biggest sale of the year on the Amazon India website so far.
The sale is for both mobile App and web users. However, top deals will be available 15 minutes earlier on the App, allowing its subscribers a better chance of bagging the deal.
The 72-hour-long sale will see 30 per cent discounts on more than 40 international brands that have been launched on Amazon in the last six months.
Apart from limited time deals on brands like GoPro cameras, ME Electronics, Ravensburger Puzzles etc. the US-based company will also offer discounts of up to 30 per cent on the entire range of international toys, up to 35 per cent on international baby brands and up to 20 per cent on the international home & kitchen brands.
The sale will also have a special category called '72-hour deal marathon' where Amazon would list the best offers.
"We are very excited to host the Great Indian Sale. Our customers across the country will have a delightful time shopping," Samir Kumar, vice president (category management), Amazon India, said.
Last year too, the company had organised a mega sale for three days - The Great Indian Diwali Sale promising new deals every 30 minutes across hundreds of categories.